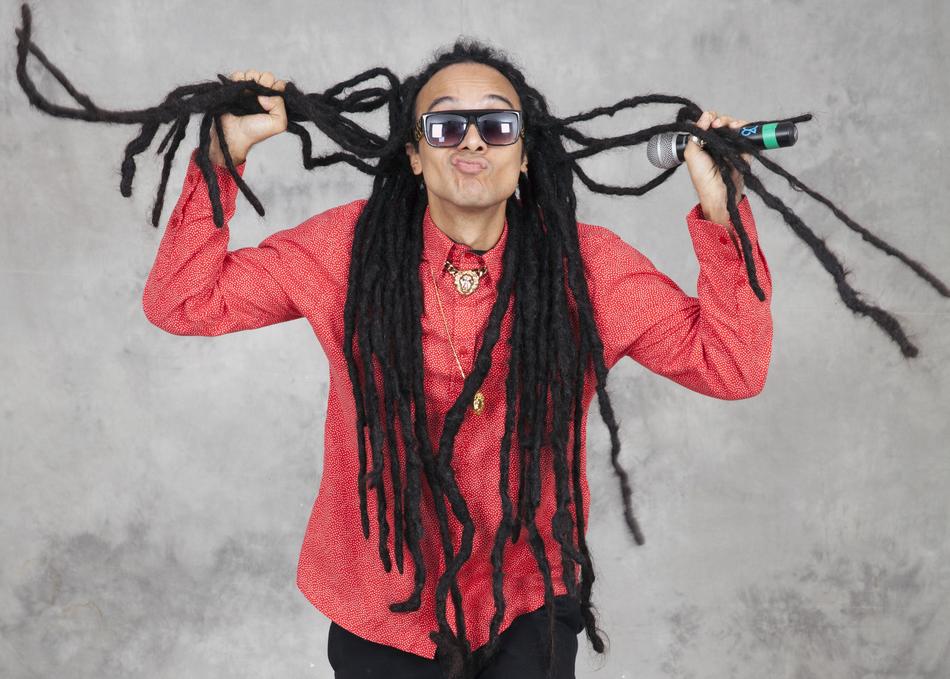 Morenito de Fuego - WEPA!!!
Morenito de Fuego is a mexican M.C. and songwriter, gifted with colorful lyrics and bizarre charisma, known for being part of the all-star latin collective ¨Sonidero Nacional¨ long-side Toy Selectah (Control Machete).
¨Malacopa¨, his first single as a solo artist was part of the blockbuster ¨Recien Cazado¨ Sound Track; Followed by the dance floor hit ¨Villagrán 86 (Si Tu Boquita Fuera)" produced by the Latin House mastermind Victor Magán, quickly charting on the Dance Top 10 in Spain.
On 2013 he released his first album titled ¨Venta de Garage¨ on which he fearlessly waltzes from the Cumbia and Caribbean percussions to the kicks, claps and synths of House Music. ¨Venta de Garage¨ earned him a nomination on the Indie-O Music Awards in México. Morenito makies it very clear that he masters alternative-tropical music by imprinting his personality and lyrical irreverence, all while taking us on a trip from cumbia to hip-hop and back again.
His music and explosive live performances has caught the eye of the local and foreign press, such as Internationally known Hollywood Blogger ¨Perez Hilton¨ who featured Morenito de Fuego as one of the best latin artists to listen to, in his site perezhilton.com.
Morenito de Fuego has conquered the biggest music festivals in México. Currently, he´s locked up in the studio recording his new album, and gearing up for his tour across Mexico and South America.
Subgenre: Electro Tropi
From: Monterrey, MEXICO