Sweden's State Funded Music Development Model
Saturday, March 19
3:30PM - 4:30PM
Direct Access to 14,000 bands through the Swedish study organizations - a state funded grass roots music development model that could work in other countries too? Meet and hear key people who came up through, studied or still work with this unique program share their thoughts and experiences. Is it a sustainable model? To what extent does it replace a traditional A&R function? Could it be a short cut for international talent search? Could it work in any other country? How much of the 'Swedish Music wonder' has derived from this program?
Presenters
Åsa Carlid
Business Dev & Projects
ICE Services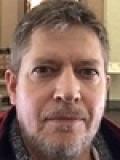 Holger Carlsson
Event Producer
Little W Productions USA
Programming and Event production in Music and Film;
1997 - Co-producer Short- and Advertizing, Paris
1999 - Hackney Road Studios, London
2005 - Showcases, Touring, Events, Artist Mgmt, Licensing...
Show the rest

Ida Adée Olsson
Artist
Adée
I am a Swedish artist who mixes freely between hiphop and soul. My artistname is Adée and I have during the last couple of years released two EPs, toured in the US twice, performed for the Swedish ...
Show the rest

Mark Bounds
Intl Business Dev/A&R
TIR Music
My early background lay primarily in A&R and artist development for major record labels. As a consultant, I continued this work with a number of major and independent music companies and was fortun...
Show the rest

Wilhelm Blixt
Bilda
Culture coordinator at Studieförbundet Bilda, Stockholm, Sweden.
Details
Access
Music Badge, Platinum Badge, Artist Wristband
Format