Tech Diversity: Why We're Still Talking About It
Saturday, March 12
3:30PM - 4:30PM
In 2014, we started quantifying the lack of diversity in the tech industry and realized just how miserable a baseline we were at. Yet, despite all the fancy announcements and funding initiatives, the numbers are not moving up and to the right. Women still make up less than 20% of engineering departments, while Blacks and Latinos remain in the low single digit percentages in both tech and non-tech roles.
Why are we still talking about this? Why does diversity even matter? What exactly are the roots around our diversity dilemma, and how are we going to tackle them? What can you do as a founder, investor or employee? And what can you do as a woman, underrepresented minority or ally?
Learn what you can do to help fix the broken state of our industry with Pinterest engineer Tracy Chou as she brings you Tech Diversity 101: Everything You Wanted to Know but Were Too Embarrassed to Ask!
Presenters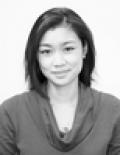 Tracy Chou
Software Engineer
Pinterest
Details
Access
Interactive Badge, Gold Badge, Platinum Badge
Format