The Latino Factor: A $1.4T Future for Startups
Monday, March 14
12:30PM - 1:30PM
The economic future of the U.S. depends on Latino startups. A new study by the Stanford Latino Entrepreneurship Institute noted: Latino startups are a $1.4T opportunity. Latinos comprise 17% of the US population, yet only 8% of all startups are Latino-owned; less than 1% of venture-backed firms are founded by Latinos. We will identify the Top 3 challenges for Latino startups and the 3 strategies that startups, investors & accelerators can take to accelerate Latino startups. How can accelerators & investors cross the chasm to meet the capital & social capital needs of promising Latino startups? How can Latino entrepreneurs tap into the best startup ecosystems to go from survival to success?
Presenters
Cynthia Rubio
Founder & CEO
Radiant RFID
Cynthia Rubio is co-founder of Radiant RFID, a market leader for advanced asset tracking and human accountability solutions. Radiant provides full end-to-end solutions in these markets, including h...
Show the rest

Ed Valdez
VP Global Business Strategy
G51 Amplify
Ed Valdez is Vice President of Global Business Strategy at G51, a thought leadership team that accelerates corporate innovation by connecting high-potential startups to Fortune 1000 companies for p...
Show the rest
Liz Arreaga
Founder & Partner
Mercury Mambo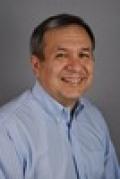 Phil Pompa
CEO & Managing Dir
International Accelerator
CEO/Managing Director of the International Accelerator based in Austin, Texas. The International Accelerator is focused solely on non-U.S. citizen founders. IA provides access to seed funding,qu...
Show the rest
Details
Access
Interactive Badge, Gold Badge, Platinum Badge
Format