Developing News Leadership for the New Normal
Sunday, March 13
2:00PM - 3:00PM
Fluid is the new norm in newsrooms, which constantly restructure, invent new job titles and juggle high staff turnover. Nurturing leaders and rethinking hierarchy and management skills for an ever-changing culture are true challenges -- but not insurmountable ones. In this cross-generational discussion, hear how both established and emerging executives from start-up, blended and legacy newsrooms are preparing the next-level leader. This session will feature Online News Association members, who explored this issue with hundreds of colleagues at ONA's 2015 conference.
Presenters

Delaney Chambers
Prod Mgr
The Atlantic
Delaney is a Product Manager for The Atlantic's website, where she focuses on expanding storytelling capabilities through multimedia.
She loves brainstorming new ways for project and product ma...
Show the rest

Imaeyen Ibanga
Web & Video Producer
NBC News
Imaeyen Ibanga is a multi-platform producer whose career includes working in print, broadcast and online journalism. Currently, she's a web and video producer for NBCNews.com. There, she serves a d...
Show the rest

Jim Brady
CEO & Publisher
Spirited Media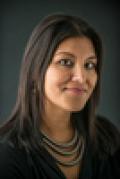 S Mitra Kalita
Managing Editor
Los Angeles Times
S. Mitra Kalita is the managing editor for editorial strategy at the Los Angeles Times. She previously served as the executive editor (at large) for Quartz and the site's founding ideas editor. She...
Show the rest
Details
Access
Interactive Badge, Gold Badge, Platinum Badge
Format
Tags