Does Social Media Make Concerts Better?
Wednesday, March 16
2:00PM - 3:00PM
You've seen fans post concert footage on their phone instead of watching the show. They get Likes, but why not just be "in the moment?" Or, is the moment only important when it's been posted? Social rules almost every experience–but does it improve a live show? Sometimes life says No but fan research says Yes.
70% of millennials feel that social improves live music. The majority share music moments on social from a live event. So, when does social belong and when does it not? How can/should artists and brands take part? Also: remember when radio led you to buy a CD, then a ticket? Now live experiences are leading people to purchase music, and vice versa.
Presenters

Craig Goodfriend
Industry Mgr
Facebook
Craig Goodfriend serves as Industry Manager, Entertainment on the Global Marketing Solutions team at Facebook based out of the New York office. His team oversees relationships with some of the lar...
Show the rest

Glenn Minerley
VP Group Dir/Music & Ent
Momentum Worldwide
Leading Momentum's music and entertainment team, Glenn is tasked with delivering effective experiences for brands to reach people through the incredibly powerful passion of music. Since joining the...
Show the rest

Hugh McIntyre
Music Writer
Forbes
Jean-Philip Grobler
St Lucia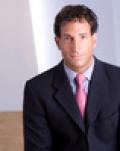 Scott Carlis
VP Digital Social Media & Mktg
AEG Global Partnerships
Scott Carlis joined the AEG Global Partnerships team in June 2011. In his role as Vice President, Digital, Social Media & Marketing, Scott is responsible for developing multiplatform interactive s...
Show the rest
Details
Access
Music Badge, Platinum Badge, Artist Wristband
Format
Tags