Revolutionizing Med Education to Transform Health
Sunday, March 13
12:30PM - 1:30PM
Technology, discovery and innovation have transformed health and the health care system, but the practice of training doctors has resisted change for decades. Now, institutions and new medical schools are challenging long-held paradigms about how to educate physicians. Classrooms and pedagogies are being redesigned, students are getting into the community, and technology, teamwork and patient-centeredness are taking precedence. Experts on the front lines of this revolution will discuss how medical schools are changing, what this means for students, educators, patients and the community, and how technology and innovation will help create physician lead in the evolving education landscape.
Presenters
Dr Marni Baker Stein
Chief Innovation Officer
Institute for Transformational Learning, University of Texas System
Marni Baker Stein, PhD, is Chief Innovation Officer at the University of Texas System's Institute for Transformational Learning (ITL) and an authority on next generation program and curricular deve...
Show the rest
Dr Sue Cox
Exec Vice Dean for Academics
Dell Medical School at UT Austin
Sue Cox, MD, is Executive Vice Dean of Academics and Chair of the Department of Medical Education at the Dell Medical School at The University of Texas at Austin. She is also the President of the A...
Show the rest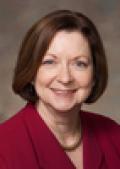 Dr Susan Skochelak
Group VP for Medical Education
American Medical Association
Susan Skochelak, MD, MPH, serves as the group vice president for Medical Education at the American Medical Association. The office of the group vice president includes the divisions of undergraduat...
Show the rest
Details
Access
Interactive Badge, Gold Badge, Platinum Badge
Format