Beyond the Listicle: The Science of Virality
Monday, March 14
3:30PM - 4:30PM
The growing abundance of trending stories and un-ignorable zeitgeist moments have turned viral stories into the holy grail of content creation. But what does virality really mean, and how can media companies and brands leverage the principles behind shareability and network cascades to build an audience? This panel brings together experts in the fields of social psychology, network science, and content creation to discuss the underlying commonalities of stories that get shared, the myths about virality we still believe, and the paradox that viral stories aren't always clickable. It's time to look beyond the Buzzfeed listicle and talk about the next wave of viral content.
Presenters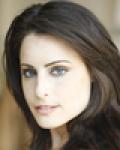 Abigail Posner
Head of Strategic Planning
Google
Abigail heads up the Strategic Planning team for the ZOO, Google's creative think tank for agencies and brands. She works closely with the advertising and marketing communities to help amplify thei...
Show the rest

Devin Gaffney
PhD Student
Northeastern University
Devin Gaffney is a PhD student at Northeastern's Network Science Institute. His work focus on group opinion dynamics, information diffusion through on and offline social networks, and network modeling.

Jessica Novak
Content Strategy Dir
Zoe Media Group
Jessica is the Director of Content Strategy at Zoe Media Group, the digital media division of Rachel Zoe, Inc.. She leads growth, optimization, and social strategy across editorial and video, and i...
Show the rest

Sean Wojcik
Research Scientist
Upworthy
Sean Wojcik is a social psychologist who studies the motivational influences underlying human judgment and behavior. His expertise is at the intersection of psychological theory, data science, and...
Show the rest
Details
Access
Interactive Badge, Gold Badge, Platinum Badge
Format