Apps and Better Medical Outcomes: Real Solutions
Saturday, March 12
11:00AM - 12:00PM
Nearly 14.5 million children in the US suffer from chronic illnesses. These children battle not only with their health, but also struggle to keep up with school as long-term hospitalization leads to loss of school days and negative educational outcomes. The use of mobile devices and apps has been shown to help children and adults cope with hospitalization and illness management, reduce difficulties during school/job re-entry and improve long-term physical, social and educational outcomes.
Our panel will discuss cutting edge mobile solutions that help with communication among caregivers, educational or job re-entry, organization of medical records and independence.
Presenters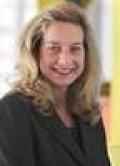 Aloysia Schwabe
Physician
Texas Childrens Hospital
Aloysia is a pediatric Physical Medicine and Rehabilitation physician (physiatrist) with over 15 years experience prescribing and educating patients and their families on the broad application of a...
Show the rest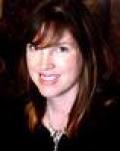 Betsy Furler
Training & Therapy Coord
BridgingApps
Betsy is a speech pathologist and autism consultant with 22 years of experience in a variety of settings. She graduated from Austin College with a BA in Psychology and Sociology and from the Univer...
Show the rest

Henry Furler
Student
Xavier Educational Academy

Travis Bond
CEO
CareSync
Travis Bond is the founder and CEO of CareSync, the leading patient-centered engagement solution that combines technology with 24/7 nursing services to facilitate care coordination among patients, ...
Show the rest
Details
Access
Interactive Badge, Gold Badge, Platinum Badge
Format