The Connected Car as a New Marketplace
Monday, March 14
5:00PM - 6:00PM
The 'Internet of Things' is growing rapidly, with both large and small players entering the market with new devices that engineers and entrepreneurs can build upon. At the same time, car manufacturers and hardware startups are beginning to connect their vehicles to the internet, creating a great opportunity to innovate in a space where only technologically slow moving car companies have played before. Combine these with a wealth of automotive APIs in the marketplace and the potential for new products is insanely high. From DIY auto enthusiasts to financing companies, hardware startups, Big Data, and insurance, there is a lot of exciting things happening in this space.
This session is part of our "Car of the Future" programming, scheduled for March 14-15 at the Westin Austin Downtown.
Presenters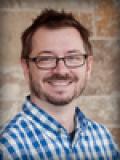 Jason Hoover
Dir of Software Engineering
Capital One
Jason has spent 15 years in tech working in various industries from education, energy, mortgages, and auto financing. He spent a few years creating mobile apps for his son to learn along the way, ...
Show the rest
Mike Simmons
SVP Partnerships & Customer Experience
Driveway
CEO at Driveway. Detroit native. Silicon Valley interloper. Connected Car pioneer. Partnership architect @Automatic. @ViperSmartStart inventor. Co-founder @OctoUSA. Skeptical optimist.
Details
Access
Interactive Badge, Gold Badge, Platinum Badge
Format
Tags