Nudges: Tiny Pushes that Influence User Behavior
Sunday, March 13
3:30PM - 5:30PM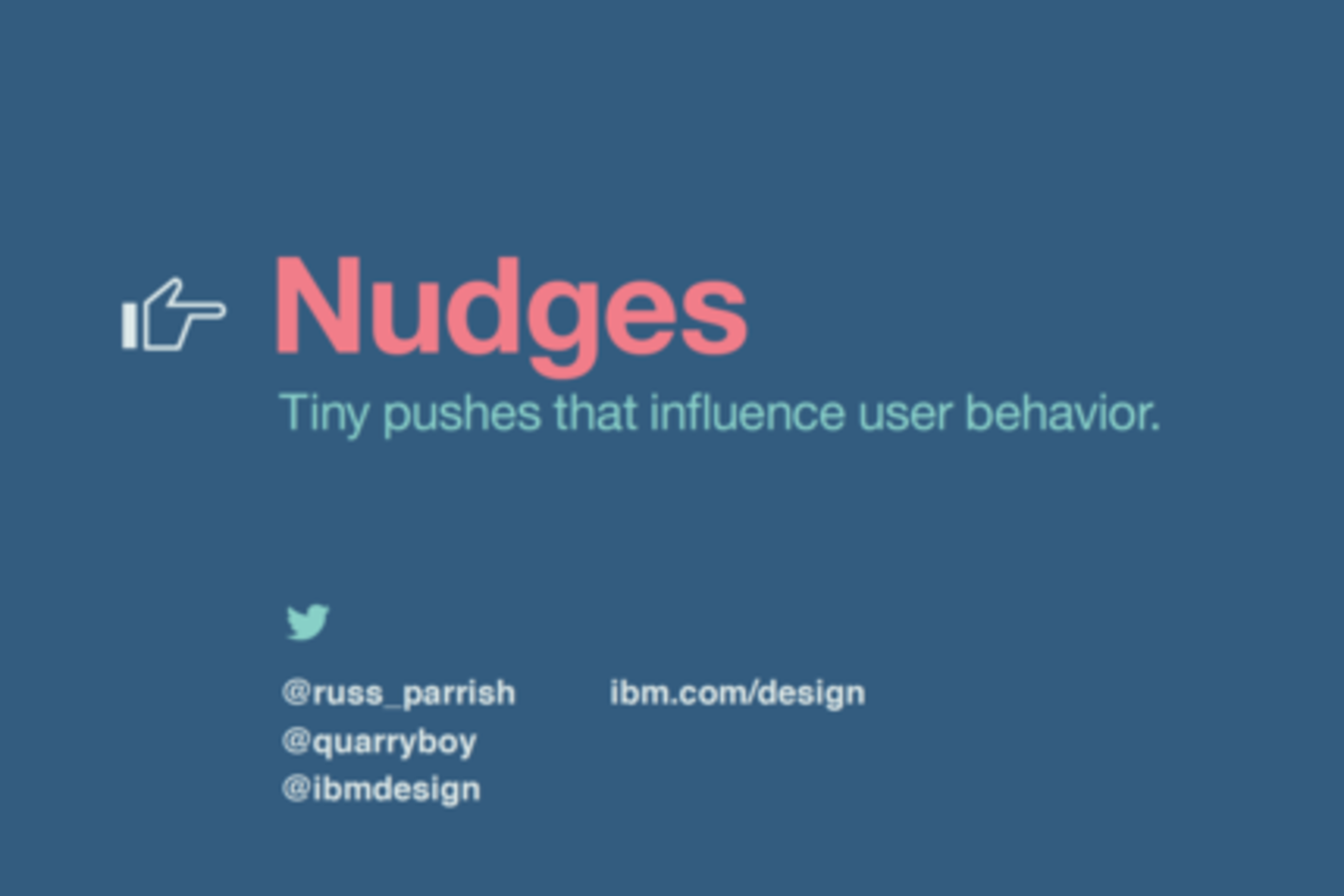 The value of design has brought about what some call "The Age of Experience" or "The Golden Age of Design." As the power of great design achieves prominence, we designers should all remember: with great power comes great responsibility. In this workshop, we'll explore Nudges, the ability to influence use behavior for good or ill. To "nudge" an audience in a particular direction, flows from a common UX aptitude: the ability to understand the rationale behind users' decision-making. Join us as we also unveil the latest addition to the IBM Design Language, a catalog of UX patterns that aim to enhance user experience, quantify the value of design, and improve the business value of a product.
RSVP
Presenters

Devin O'Bryan
Internship Program Lead Maelstrom
IBM
I am an educator/designer who got his start at a printing press, grew to love working with the tactile processes of screenprinting and printmaking, and then realized that it can all tie together in...
Show the rest

Russell Parrish
UX Designer
IBM
User experience designer that takes difficult business problems and creates simple, easy to use mobile apps through; design thinking, user research, rapid prototyping and data analytics.
After w...
Show the rest
Details
Access
Interactive Badge, Gold Badge, Platinum Badge
Format