Standing for Equal Rights: In and Out of the Kitchen
Sunday, March 13
5:00PM - 6:00PM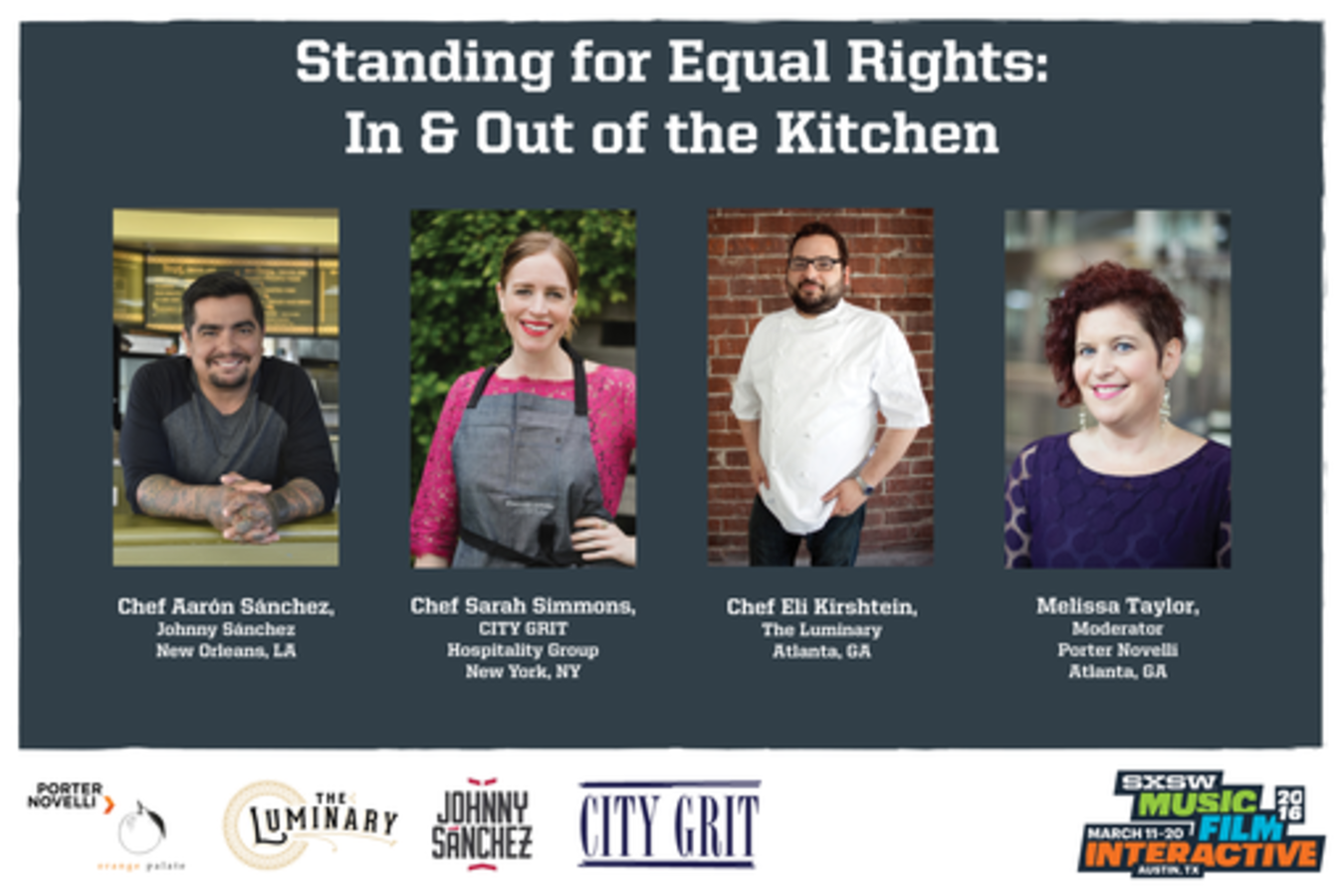 In June 2014, the Mississippi Religious Freedom Act passed into law, giving businesses—including restaurants—the legal right to turn patrons away citing religious beliefs. How are we still fighting such injustice? In the 1960s, lunch counter protests sparked integration; today, chefs collaborate to support the legalization of gay marriage. Good food brings people together; it does not shut them out. So, in an age where chefs are gaining celebrity, they're presented with a unique platform to voice philosophies that reach far beyond food, and advocate for equal rights. Join three chefs who've used meals to facilitate peaceful, respectful dialogue about basic civil and human rights nationwide.
Presenters

Aarón Sánchez
Chef/Restauranteur/TV Host
Johnny Sánchez
Aarón Sánchez is Chef/Partner of Johnny Sánchez, with locations in Baltimore and New Orleans. He is the co-star of Food Network's hit series, Chopped, and the host of Cooking Channel's Emmy-nomina...
Show the rest

Eli Kirshtein
Chef
The Luminary
Atlanta native and "Top Chef: Las Vegas" contestant Eli Kirshtein is chef/partner of The Luminary at Krog Street Market. Equal parts avid sports fan and accomplished chef, Kirshtein is a proud Atla...
Show the rest

Melissa Taylor
Partner & Managing Dir
Porter Novelli

Sarah Simmons
CEO Founder Exec Chef Owner
CITY GRIT Hospitality Group: CITY GRIT, Birds & Bubbles, and Rise Gourmet Goods & Bakeshop
Named one of the 50 best chefs in New York City in 2014, by FOOD & WINE magazine, Sarah Simmons is the CEO of CITY GRIT Hospitality Group, the founder of CITY GRIT Culinary Salon and Executive Chef...
Show the rest
Details
Access
Film Badge, Interactive Badge, Gold Badge, Platinum Badge
Format