Disruption at Every Stage of the Food System
Sunday, March 13
12:30PM - 1:30PM
Our modern food supply chain is constantly evolving. From agriculture to manufacturing, from shipping to supply, to retail and consumption, we're seeing disruption and innovation at every stage with no sign of slowing down. In an increasingly digital age, it's critical that food suppliers stay informed and even ahead of the curve to remain competitive. In this session, panelists representing different points of view in the supply chain will discuss how technology is impacting the way they do business, and how they perceive modern food systems evolving.
Presenters
Charlie Piper
Pres & CEO
YottaMark

Mahni Ghorashi
Co-Founder
Clear Labs
Mahni leads commercial activities at Clear Labs, including strategy, marketing and business development. After graduating from MIT and getting his MBA, Mahni pursued his interest in big data and ge...
Show the rest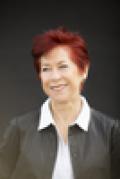 Robyn Metcalfe
Dir
Food+City
Dr. Robyn Metcalfe is a Visiting Scholar and Lecturer in the School of Human Ecology in the College of Natural Sciences at The University of Texas at Austin. She is also the Director of Food+City, ...
Show the rest

Stephanie Strom
Natl Correspondent
The New York Times
Details
Access
Film Badge, Interactive Badge, Gold Badge, Platinum Badge
Format