SXgood Stories: Redesigning Media
Tuesday, March 15
2:30PM - 3:30PM
In today's information economy, media is more powerful than ever in its ability to spread knowledge, shape beliefs and affect change. And with the plethora of digital tools and social media platforms at our fingertips, we all have the ability to make media and share it with the world, whether you're a journalist, an organization trying to tell its story or a teenager with an Instagram account.
How do you contribute in a meaningful way instead of adding to the noise?
This Stories session features a series of short talks that look at how human-centered design is used to harness media's power to accelerate social impact and affect positive change. The SXgood Lab immediately following this session will offer participants a chance to design new ways to use media as a tool for social good.
This event is part of the SXgood Hub, a creative content venue that is ...
Show the rest
Presenters

Blair Glencorse
Exec Dir
Accountability Lab
Blair Glencorse is Founder and Executive Director of the Accountability Lab, an incubator for creative, youth-driven ideas for accountability and anti-corruption around the world. Blair is also a m...
Show the rest
Casey Caplowe
Co-Founder, Chief Creative Officer
GOOD
Emi Kolawole
Editor in residence
Stanford d.school
Jennifer Brandel
CEO
Hearken
Jennifer Brandel is CEO and Co-Founder of Hearken. She's been experimenting with journalism since the early aughts. In 2011, she founded the groundbreaking WBEZ's Curious City series and is taking ...
Show the rest

Tran Ha
Managing Dir of Media Experiments
Stanford d.school
Tran Ha leads media experiments at Stanford's Hasso Plattner Institute of Design (the d.school), where she also teaches. She believes the audience should be at the center of all media creation, oth...
Show the rest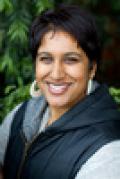 Vinitha Watson
CEO
Zoo Labs
Vinitha is an entrepreneur, design strategist, and artist. She opened Google's first office in India, and sits on the boards of Nexleaf Analytics and California College of the Arts. Vinitha is the...
Show the rest