Concerts & Festivals: Television vs Streaming
Thursday, March 17
5:00PM - 6:00PM
With most of the festivals and concerts being broadcasted on-line and on broadcast television somewhere in the world, what is the future?  Which is the better experience – or are they both a success for the audience, artists and labels? The panel will include various executives and producers from some of the largest producers of these events – both live and taped.
Presenters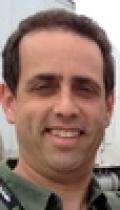 MODERATOR
Evan Haiman
VP Music Production & Programming
AXS TV
Evan Haiman, VP Music Productions & Programming
A producer at heart since his days at HBO & Major League Baseball, Evan oversees all music and comedy productions at AXSTV. He's produced series,...
Show the rest

Marc Scarpa
Producer
SimplyNew
Simplynew founder and executive producer/director Marc Scarpa combines 20 years in the digital space and live broadcasting with an understanding of consumer interests and popular culture. Scarpa's ...
Show the rest
Kim Garner
AEG Live/AXS TV

Domenic Cotter
Pres
Sound Off Productions Inc
For nearly twenty years, Sound Off Productions, Inc., led by President and Founder Domenic Cotter, has produced well over a hundred shows, programs and events for broadcast TV, theatrical release, ...
Show the rest
Details
Access
Music Badge, Film Badge, Gold Badge, Platinum Badge, Artist Wristband
Format