Inside Out—How Did This Song Get In That Commercial?
Thursday, March 17
2:00PM - 3:00PM
When it comes to music in advertising, it's not always as easy or simple as it appears. This frank discussion will get to the heart of music in advertising—with case studies into the hows and whys. Participants will include a music producer, a producer, and creative directors from the same ad agency. They will examine the rebranding of mayonnaise-alternative Miracle Whip, openly discussing the edgy campaign that featured the song "The Devil Takes Care of His Own" by the British band Band of Skulls. It was an irreverent approach, with a badass track, for an everyday brand; an F-U to other condiments. The band's crunchy guitars were the perfect match for the brand's new swagger. The speakers will also discuss the offbeat Kraft Lunchables campaign that spotlighted a platypus on banjo and a jackalope on synth keytar with their rendition of "Dueling Banjos." Grammy-nominated banjoist Noam Pikelny of the Punch Brothers and electr...
Show the rest
Presenters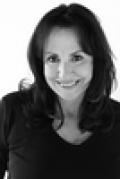 MODERATOR
Bonny Dolan
Managing Dir
Comma Music
Bonny navigates the intersection of advertising agencies and music makers—working to connect brands and musicians/artists. As Managing Director/Executive Producer of the award winning music house, ...
Show the rest
Michael Straznickas
Exec Creative Dir
mcgarrybowen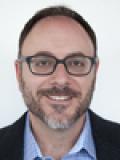 Steve Ross
Dir of Broadcast Production
mcgarrybowen

Brandy Ricker
Music Producer
mcgarrybowen
Music Producer in Chicago for advertising agency, mcgarrybowen. Has worked in advertising the past 4 years, placing music for brands such as Marriott, Pizza Hut, Disney, and Kraft including Kool Ai...
Show the rest
Details
Access
Music Badge, Platinum Badge, Artist Wristband
Format