Virtual Health: Is it Real or Just Fantasy?
Saturday, March 12
11:00AM - 12:00PM
A Virtual Visit enables a care team (provider, nurse, therapist, and other healthcare professionals) to engage in a video-based consult directly with patients through the use of virtual health platforms and equipment. Experts will speak to the historical legislative and policy initiatives that have hindered and promoted the use of virtual health at the state and federal levels, the rapid development of technology that is enabling these platforms to provide improved access and quality driven outcomes, the new programs being created to support them, and provide a physician's insights into why she chose to provide virtual health to her existing patients and leverage it to attract new patients.
Presenters
Alexander Vo
Exec Dir
University of Texas Medical Branch
Responsible for executive management of AT&T Center activities, including
outcomes research, scientific publications, conference, policy support and
development, media publications and communications in telehealth and
telemedicine

Julie Hall-Barrow
ViP Virtual Health & Innovation
Children's Health
Dr. Hall-Barrow is Vice-President for Children's Health Dallas. Children's is one of our nation's leading pediatric healthcare systems, nationally ranked by U.S. News and World Report in all 10 spe...
Show the rest
Mary Jean Strength
Pediatrician
Pediatric Health Care Associates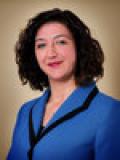 Nora Belcher
Exec Dir
Texas eHealth Alliance
Nora Belcher is the Executive Director of the Texas e-Health Alliance, a non-profit advocacy group that she started in 2009 to give health information technology stakeholders a voice in public poli...
Show the rest
Details
Access
Interactive Badge, Gold Badge, Platinum Badge
Format