How to Get Great Customer Feedback
Monday, March 14
9:30AM - 10:30AM
This talk is loaded with rich tricks & traps gleaned from performing highly effective early customer meetings hundreds of times. We will discuss how to have extremely productive meetings with customers early in your development to ensure getting accurate, actionable, and realistic feedback from the right target customer even before your product is built. We find early stage companies usually have dozens of critical assumptions about their target market & how it would fit in the customer's work flow. We also cover some of the most often overlooked questions that can provide the deepest insights along with how to ask the questions to make sure entrepreneurs don't get false positives.
Presenters

Moe Rinkunas
Platform Dir
DreamIt Ventures
Maureen (Moe) Rinkunas is the platform director for Dreamit, where she crafts the experience for startups participating in Dreamit's accelerator cohorts. Over the past 15 years, Moe has worked wit...
Show the rest
Sarah Milewski
Platform Mgr
Dreamit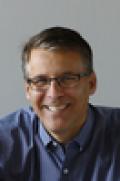 Steve Barsh
Chief Innovation Officer
DreamIt Ventures
Steve Barsh is Chief Innovation Officer and Managing Director - Health for Dreamit. Steve has over 30 years of experience launching, leading and building multi-national companies as well as early s...
Show the rest
Details
Access
Interactive Badge, Gold Badge, Platinum Badge
Format