The Modern Industrial Revolution: American Manufacturing for Startups
Wednesday, March 16
11:00AM - 12:00PM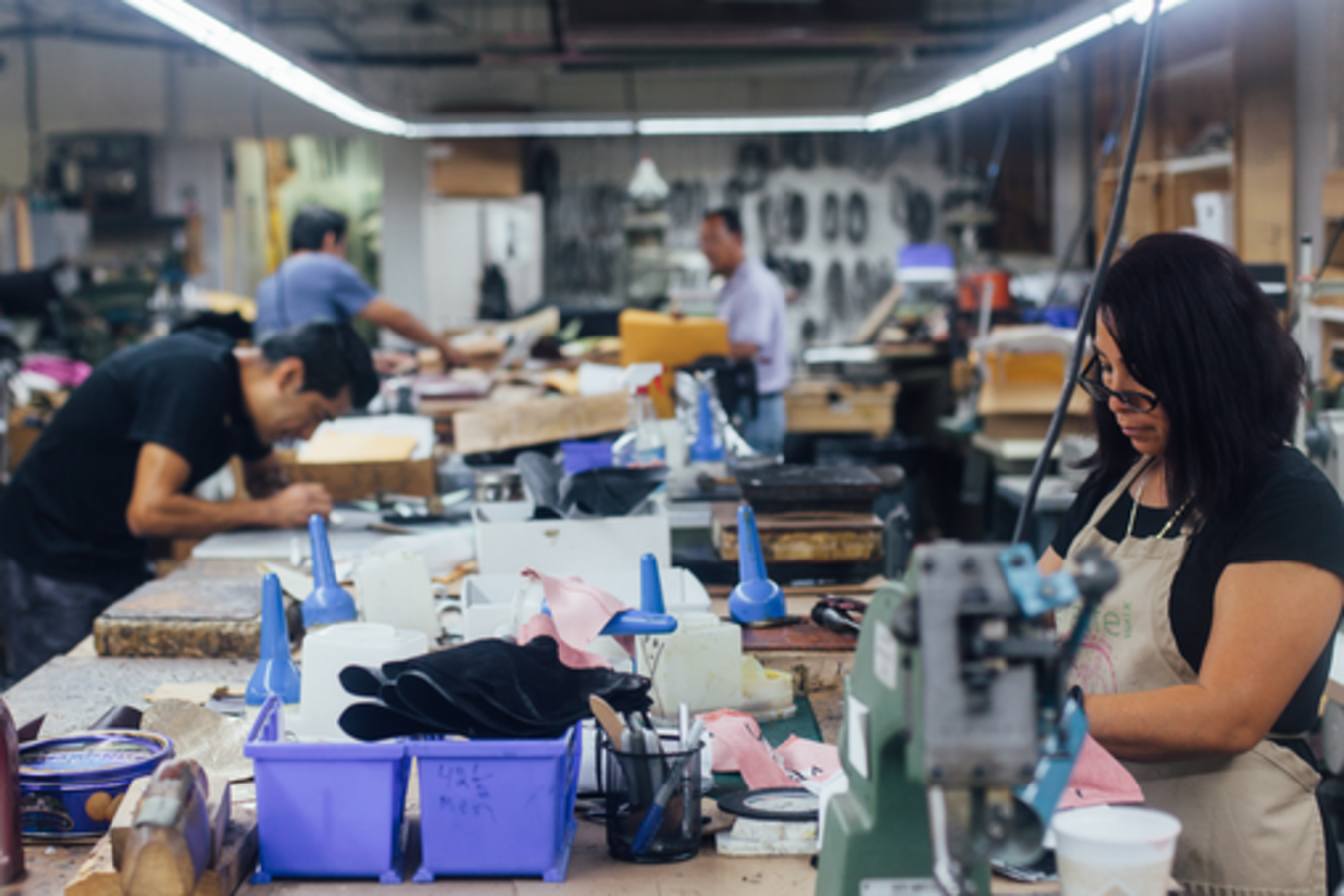 This session will explore the revival of American manufacturing and what that means for startups. We'll explore how the integration of technology with production processes can make supply chains more transparent and manageable. Matthew Burnett, CEO of Maker's Row, will discuss trends in manufacturing and share success stories of local manufacturers and brands. Meg Erskine, Exec. Dir. of Open Arms, has insight on what it's like to be a factory for startups and what it takes to thrive in the new industrial age. Deborah Alden, Man. Dir. of BF+DA, supports initiatives at the intersection of sustainability, technology and manufacturing in the fashion industry.
Presenters

Deborah Alden
Managing Dir, Pratt Institute
Brooklyn Fashion & Design Accelerator
Deborah Alden is the Managing Director of Pratt Institute's Brooklyn Fashion + Design Accelerator (BF+DA), where she leads the mentorship program, guiding resident entrepreneurs towards responsible...
Show the rest

Matthew Burnett
Co-Founder & CEO
Maker's Row
Matthew Burnett is the CEO and Co-Founder of Maker's Row, an online marketplace for American manufacturers with a network of over 9,500 manufacturers and 90,000 brands creating products in the USA....
Show the rest

Meg Erskine
Pres & CEO
MRC/Open Arms
Meg is currently Executive Director of Open Arms, a private label manufacturer in that also provides job training for refugees. Meg has devoted her career to helping to solve complex environmental ...
Show the rest
Details
Access
Music Badge, Film Badge, Interactive Badge, Gold Badge, Platinum Badge, Artist Wristband
Format