Presented by: Choose San Antonio
Tech vs Craft: Making Food, Wine and Spirits
Friday, March 11
5:00PM - 6:00PM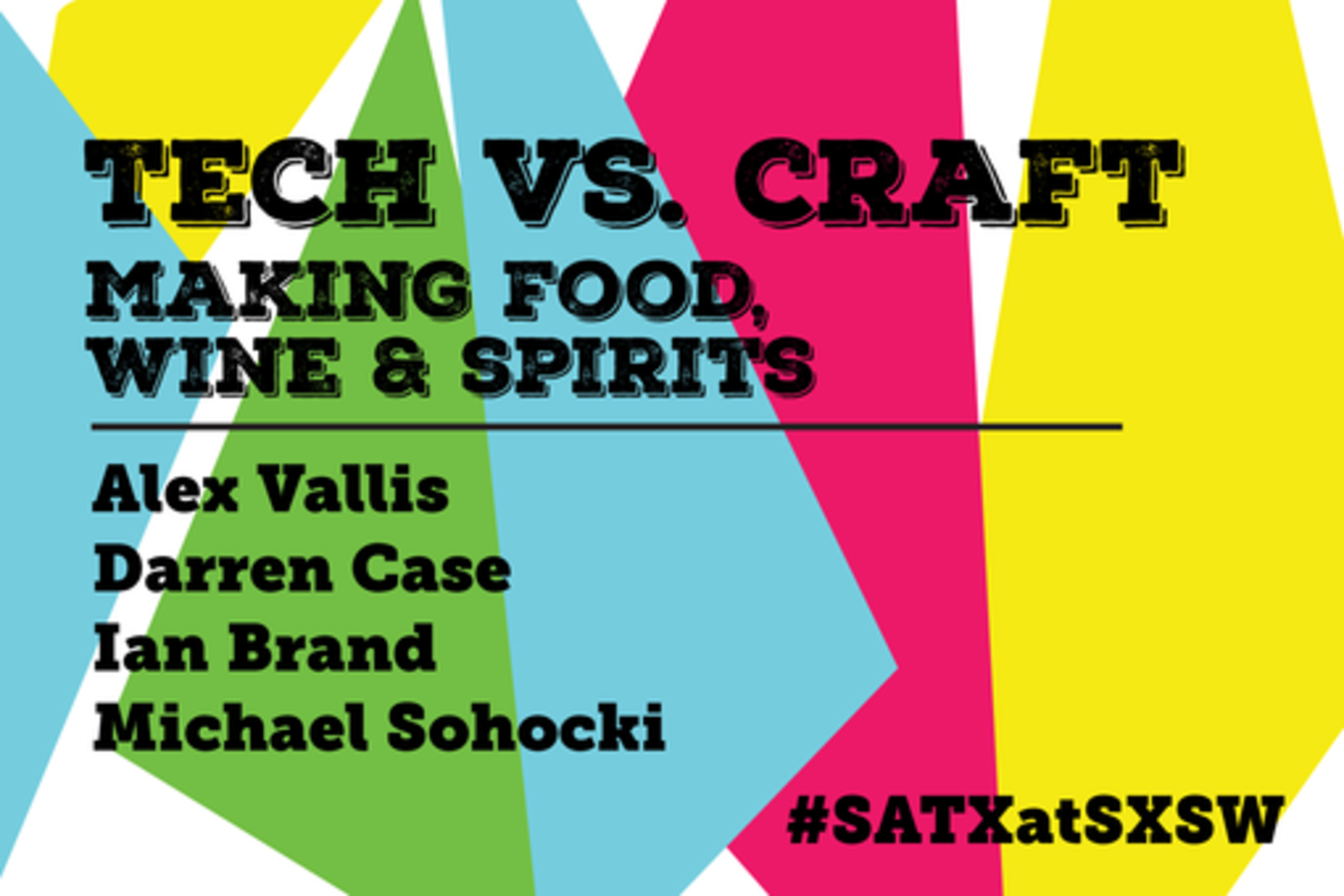 Does modern culinary culture pit technology vs. craft? Does using modern technology diminish or augment the experience of making wine, spirits, or cuisine? What do we gain and what do we sacrifice by turning away from technology towards more traditional methods? We ask our 3 expert panelists how these tensions have played out in their lives, kitchens, vineyards, and stills.
Presenters

Alex Vallis
Digital Dir
Food & Wine Magazine
Alexandra Vallis is the digital director at Food & Wine and oversees FWx, an all digital brand targeted at the the food-obsessed millennial generation. She previously served as the senior digital ...
Show the rest

Darren Case
Owner/Distiller
Round Turn Distilling
I used to make websites; now, I make gin.
After teaching myself web development and working my way up to the role of Tech Lead at the #1 ad agency in the world, I decided to go back to the draw...
Show the rest

Ian Brand
Owner Winemaker
Le P'tit Paysan / IBvinification
- Owner/Winemaker for I. Brand and Family, Le P'tit Paysan and La Marea Wines
- Consulting winemaker for several wineries on California's Central Coast

Michael Sohocki
Owner/Chef
Restaurant Gwendolyn/Kimura
Michael Sohocki began his early culinary career in coastal Texas as an apprentice before studying at the Culinary Institute of America in Hyde Park, New York, and eventually moving to Japan where h...
Show the rest
Details
Access
Interactive Badge, Gold Badge, Platinum Badge
Format
Tags