Presented by: Choose San Antonio
Digital Media Strategy for NBA Championship Teams
Friday, March 11
11:00AM - 12:00PM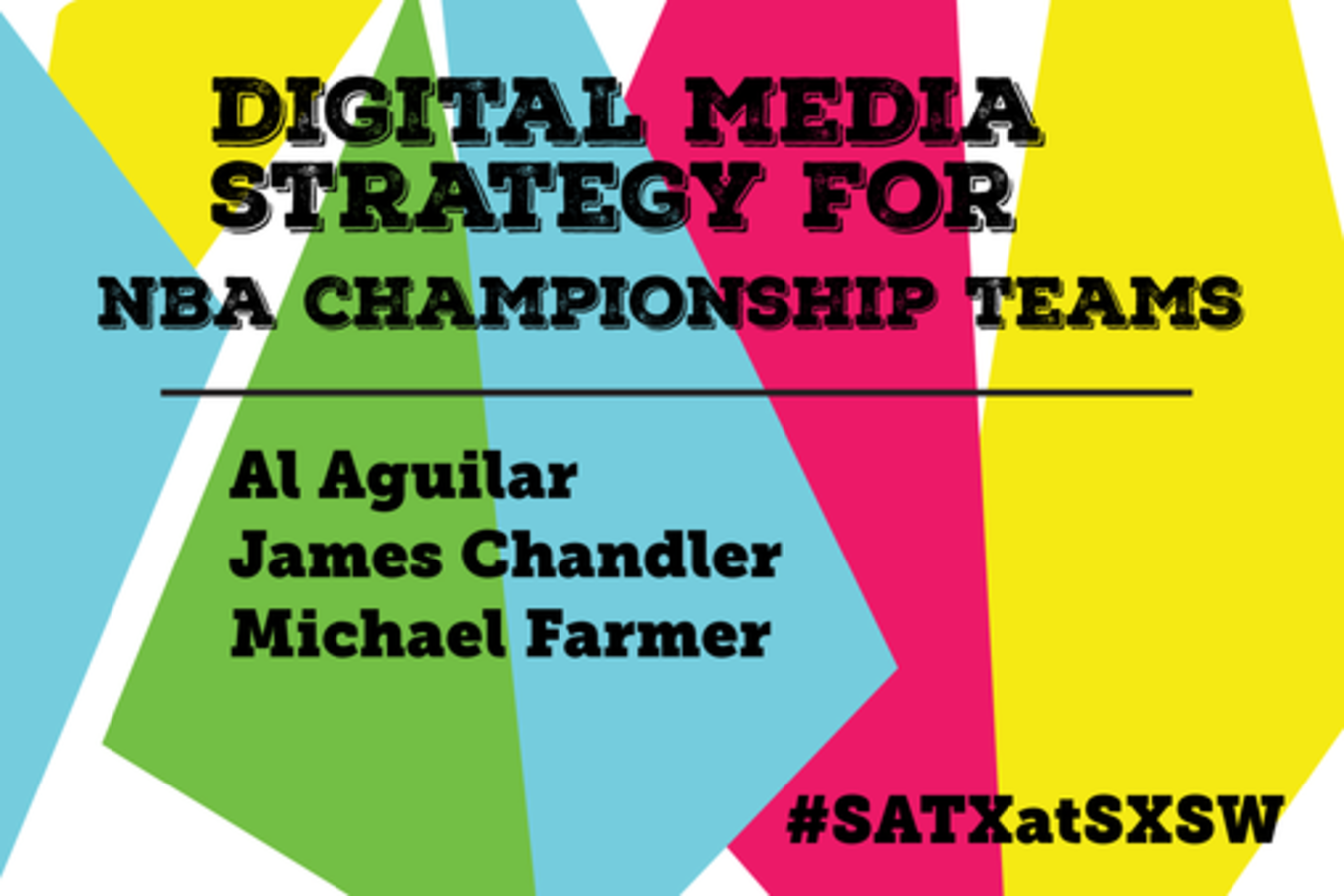 Anyone can tell you these days that social media matters, especially in the ever-changing sports industry. So what happens when your organization actually wins the whole bag of marbles? An NBA Championship.
Listen to two industry experts, James Chandler of the San Antonio Spurs and Michael Farmer of the Miami Heat, discuss their digital media strategies on rival and opposing teams during both the 2013 and 2014 NBA Championship runs.
Presenters
Al Aguilar
CEO/Co-Founder
Creative Civilization
Al Aguilar, Co-Founder and CEO of Creative Civilization, is an advertising and marketing leader at the forefront of our nation's shifting economic and consumer landscape. His award-winning advertis...
Show the rest

James Chandler
VP of Digital The Innovative Multimedia Group
James Chandler was the former Digital Manager for Spurs Sports and Entertainment. He oversaw the digital department that maintained spurs.com and all of its social channels. He now is the VP of D...
Show the rest

Michael Farmer
Dir of Internet Svcs
The HEAT Group
18 years in the NBA. Bad food fanatic. Travel enthusiast. Political observer.
Details
Access
Interactive Badge, Gold Badge, Platinum Badge
Format