Cash or Glory: The Founder's "Exit" Dilemma
Monday, March 14
3:30PM - 4:30PM
Every successful startup faces the "grow vs sell" dilemma. This question is one of the hardest entrepreneurs make in their life; making matters worse, it is almost always conducted behind closed doors under lock and key, leaving others with little-to-no guide. In this panel we've recruited Jim Curry, co-founder at BuildGroup, expert in growth capital, and Rob Taylor, Co-Founder & CEO of Pivot Freight, a SaaS software company helping retailers, to discuss this debate and leave the audience with tactical advice on everything from analytical approaches to evaluating your team, technology, business model, and product-market fit, to helping you assess environmental opportunities and threats.
Presenters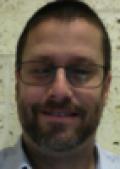 Jim Curry
Co-Founder
BuildGroup
For almost a decade at Rackspace, I spent my time discovering and building the key initiatives required to maintain our long-term growth. There were two efforts I led that were particularly fulfill...
Show the rest

Rob Taylor
CEO
Pivot
Rob has two decades of experience on founding teams and early stage operations, including four venture backed businesses and two IPOs.
Rob currently serves as Co-Founder & CEO of Pivot Freight,...
Show the rest
Details
Access
Interactive Badge, Gold Badge, Platinum Badge
Format