Igniting Creativity with Periscope
Friday, March 11
3:45PM - 5:45PM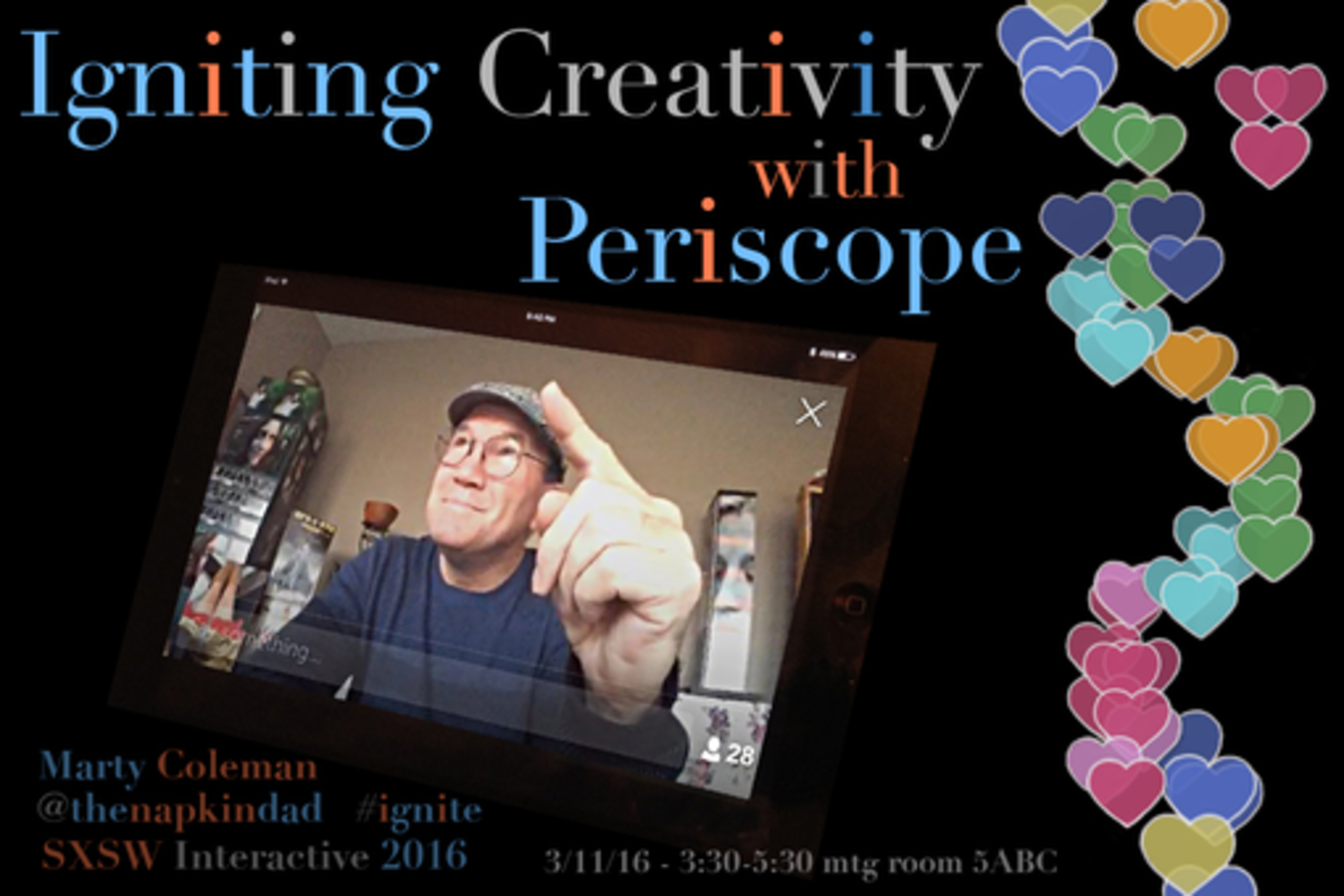 It's not that hard to show creative work on Periscope. But enhancing that experience so the viewer is inspired and motivated to embark on their own creative journey takes a bit more planning.
We will start with a 6 point planning guide for effective visual & verbal techniques for compelling & creative Periscopes.
Next we will move into hands-on practice, bending those techniques towards the goal of igniting an audience to be on fire in their own creative pursuits!
Our ultimate goal? Taking our scopes from 'Look at me!' to 'Look at us!'
and in so doing creating a loyal, positive and inspired audience.
RSVP
Presenters

Marty Coleman
Owner
Napkin Dad Press
I am the owner of Napkin Dad Press - including the blog 'The Napkin - Absorbent Art for Head and Heart'. I sell prints and original drawings, do commissions in drawing and photography, and give pr...
Show the rest
Details
Access
Interactive Badge, Gold Badge, Platinum Badge
Format
Tags