Iron Man Interfaces: Next Generation UI (Or UX)
Tuesday, March 15
11:00AM - 12:00PM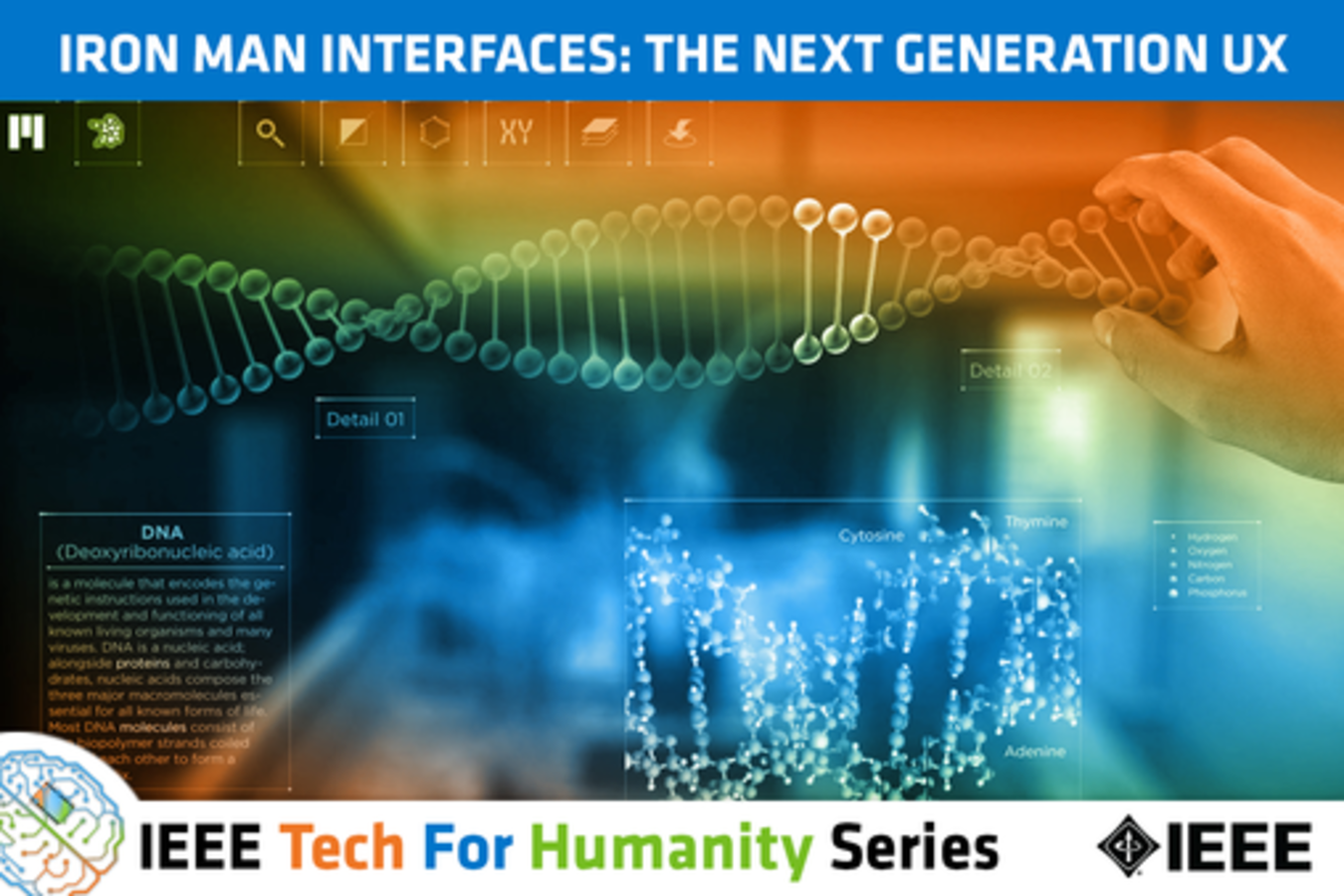 Augmented reality is no longer the stuff of movies. New Augmented Reality headset, equipped with the ability to overlay dynamic, interactive displays on our very REAL worlds will revolutionize UX and deliver a hands-free future. However, augmented reality is an industry in its infancy. Developing and designing the 3D, holographic interfaces and displays of the future is a maturing science, tied our human, biological wiring. Join pioneers Meron Gribetz, CEO and inventor of Meta and Jayse Hansen, the designer responsible for bringing us the Iron Man interface, in a riveting discussion about designing these next-generation interfaces. Part of the IEEE Tech for Humanity Series.
Presenters

Jayse Hansen
Creative Dir
Jayse Hansen has created some of the most iconic fictional user interfaces in film history. In Star Wars, Han Solo and Princess Leia discuss strategy using large holograms of the Death Star and Sta...
Show the rest
Meron Gribetz
CEO & Founder
Meta
Meron Gribetz: Chief Executive Officer - Meta's fearless leader worked in an elite technological unit in the Israel Defense Forces. Subsequently, Meron studied Computer Science and Neuroscience at Columbia University.
Details
Access
Interactive Badge, Gold Badge, Platinum Badge
Format
Tags