When the World Becomes a Gaming Platform
Saturday, March 19
2:00PM - 3:00PM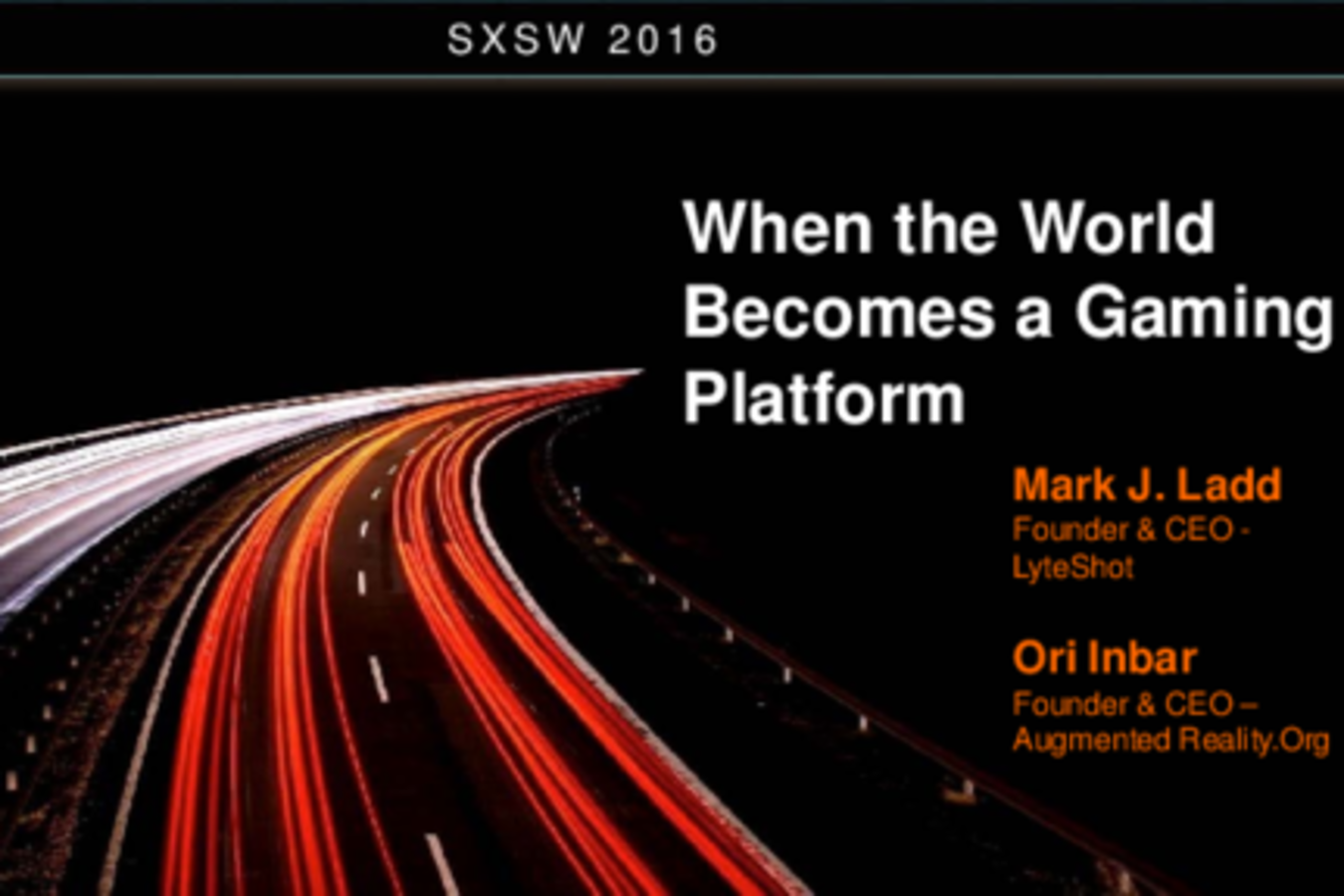 What will the world look like when it becomes a zone for gaming anytime, anywhere? With the advance of Augmented Reality, the Cloud, IoT connected deveices, and an array of other technologies are making this a possibility and giving the next generation of gamers the opportunity to game cordless. AR gaming pioneer Mark Ladd will discuss the nexus of intertwining real and augmented realities for interactive gaming, and how the truly social component of gaming will evolve through augmented reality with a focus on the technology needed to make it as realistic as possible and how we have only just begun to scratch the surface of what is possible.
Presenters
Mark Ladd
CEO/Co-Founder
LyteShot
CEO and Founder, Mark Ladd founded LyteShot in late 2012 to develop an interactive technology platform that would digitally connect physical play via the cloud using a player's smartphone or heads ...
Show the rest
Ori Inbar
CEO/Co-Founder
AugmentedReality.org
Ori Inbar is the co-founder and CEO of Augmented Reality.ORG, a global non-for-profit organization dedicated to advancing augmented reality (AR). Augmented Reality.ORG's mission is to educate and p...
Show the rest
Details
Access
Music Badge, Film Badge, Interactive Badge, Gold Badge, Platinum Badge, Music Festival Wristband, Film Festival Wristband, Artist Wristband, Guest Pass
Format