No Future - 1976 and the Birth of Punk in the UK
Wednesday, March 16
3:30PM - 4:30PM
Forty years ago a rag-tag gang of young, creative and pissed off people took over the stages of pubs and clubs across the nation and changed the face of British music forever. With a mixture of art school irreverence and anarchic zeal, UK punks set in motion an anti-establishment cultural bulldozer that flattened everything in its path. The explosive legacy of this small band of revolutionary pioneers, from The Sex Pistols to Siouxsie Sioux and The Slits, has had an unprecedented influence on art, politics and culture across the world. This panel brings together music-makers, participants and commentators to celebrate and re-assess this chaotic and profound moment in music history.
Presenters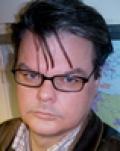 MODERATOR
Crispin Parry
British Underground
Crispin Parry is the founder of British Underground, a respected arts development organisation based in London.

Will Hodgkinson
Chief Rock & Pop Critic
The Times
Will Hodgkinson is the chief rock and pop critic for The Times. He is the author of the music books Guitar Man, Song Man and The Ballad Of Britain as well as The House Is Full Of Yogis, a memoir on his rather unusual childhood.

Vivien Goldman
The Clive Davis Institute of Recorded Music
Vivien Goldman is a writer, educator, broadcaster and post-punk musician. She has been dubbed The Punk Professor by the BBC, as she teaches courses on Punk, Reggae, David Bowie, Fela Kuti and Bob ...
Show the rest

Horace Trubridge
Asst General Secretary
British Musicians' Union
Details
Access
Music Badge, Platinum Badge, Artist Wristband
Format