Mailbox Money: Making Money in Music Publishing
Wednesday, March 16
3:30PM - 4:30PM
Mailbox Money: A panel discussion specifically addressing the areas of music publishing that generate revenue through song placement. The strength of Music Publishing is continual royalties. This panel discusses all the different areas in which music publishing makes money: song placement with recording artists, collaboration with artists, licensing music for commercials, licensing music in film and television, retail, children's toys, digital, international uses and much more. Top executives will review how they generate money for songwriters, the details of how they do it and how the audience can do it DIY. An overview of music publishing and how to expect to get paid will be addressed.
Presenters
Christopher Mollere
Music Supervisor
Fusion Music Supervision

Eric Shaw
VP/Commercial Music Group
Sony/ATV Music Publishing

Lyle Hysen
The Guy
Bank Robber Music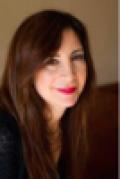 Sherry Orson
Head of Creative
MCM Songs USA
Sherry Orson is the Head of Creative Affairs for Red Queen Music a division of Harry Warren Entertainment. Red Queen Music is the emerging artist and composer division of Harry Warren Entertainment...
Show the rest

Theresa Notartomaso
Music Producer
Publicis New York
Theresa is a music production maven in the advertising industry using the commercial platform as a way to establish a brand's musical identity. During her career, Theresa has used her musical ear ...
Show the rest
Details
Access
Music Badge, Platinum Badge, Artist Wristband
Format
Tags