More Than Media Queries: Reframing Responsive UX
Saturday, March 12
9:30AM - 10:30AM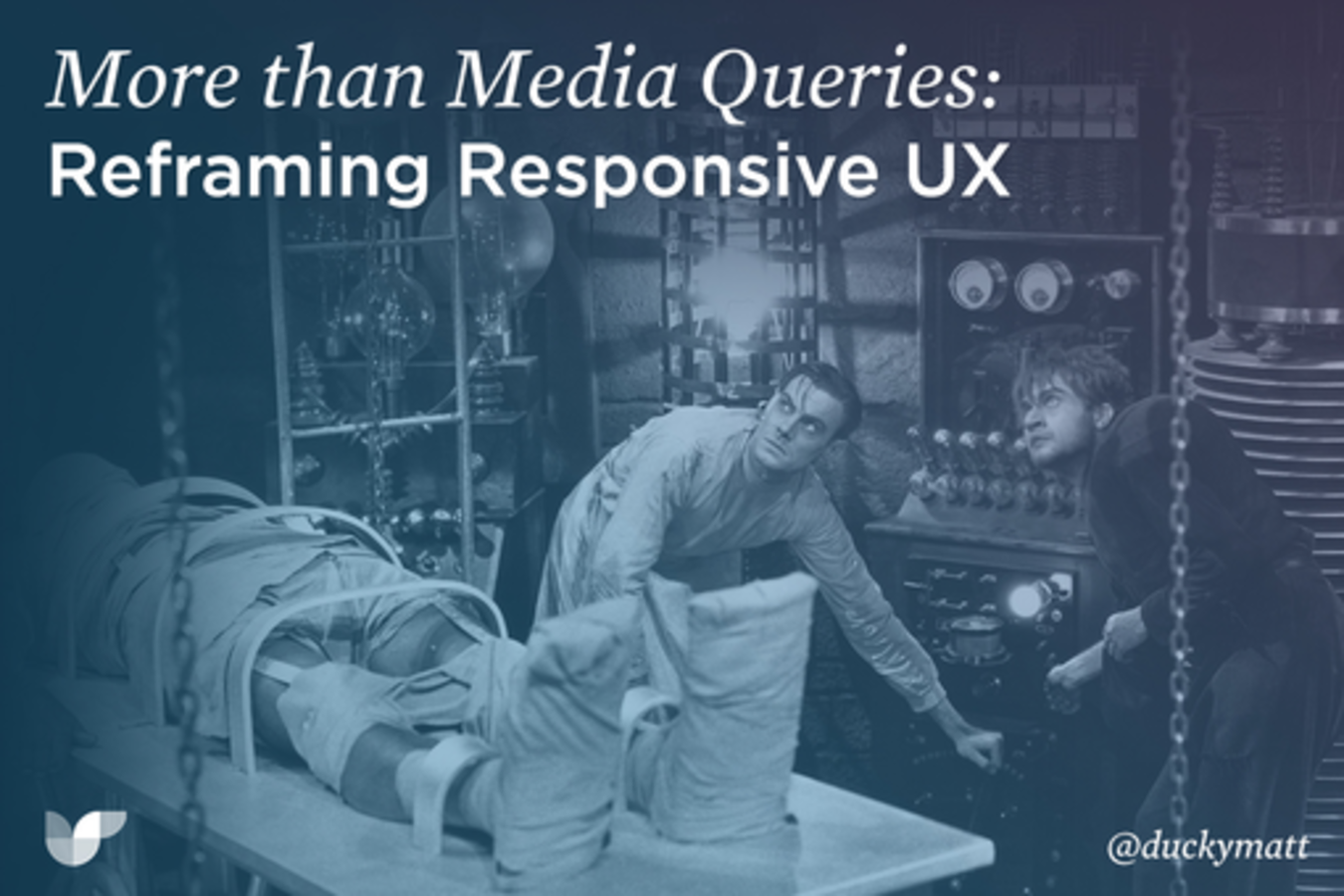 Responsive design is often framed as an implementation challenge; We focus upon the technical issues of making our designs squeeze onto different devices.
Instead, this session will cover responsive design from a user experience perspective; looking beyond media queries at the challenges (and how to overcome them) of mobile content strategies, designing for performance, and being more future friendly with progressive enhancement! Using all of these techniques, we can create better responsive designs, that are truly exceptional, for all users, on whatever device they're using.
Presenters
Matt Gibson
CCO
Cyber-Duck Ltd
Matt is a designer, tea lover and part-time Wookie. During the day he is Production Director at Cyber-Duck (cyber-duck.co.uk), a full service digital agency based in London and Elstree. At Cyber-Du...
Show the rest
Details
Access
Interactive Badge, Gold Badge, Platinum Badge
Format