Female Engineers and Intrapreneurial Opportunity
Friday, March 11
12:30PM - 1:30PM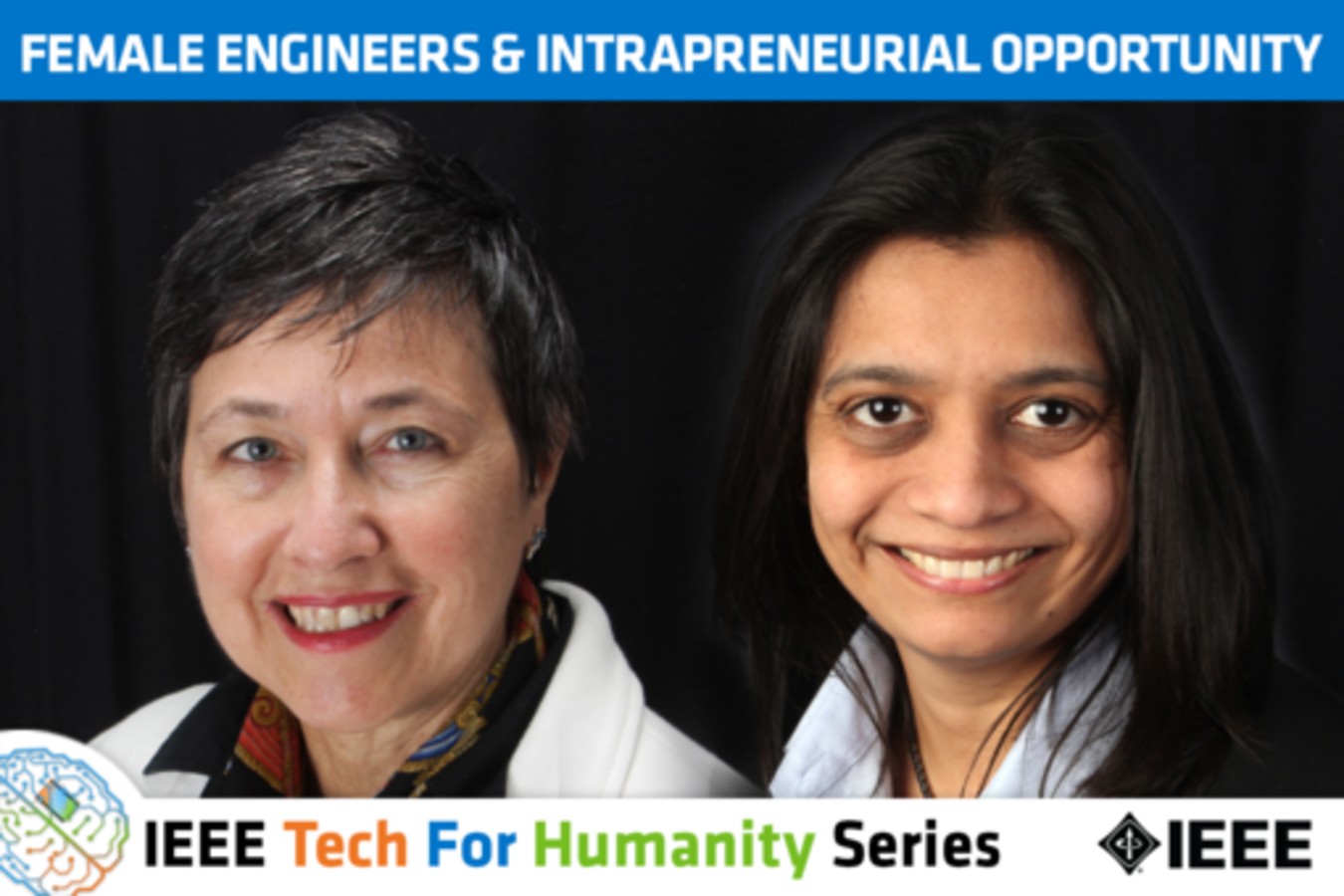 Meet Monique Morrow, a globally recognized trailblazer for women in tech and CTO/Evangelist, New Frontiers at Cisco. Learn how her efforts to create an "intrapreneurial" culture helped her attract and engage some of the best and brightest minds in engineering -- including women who once considered abandoning corporate positions to seek more expansive opportunities elsewhere. She joins IEEE Women in Engineering's Nita Patel to discuss leadership, the future of women in tech and engineering and the role empowerment, smarts, tenacity and hard work play in driving success. Part of the IEEE Tech for Humanity Series.
Presenters

Monique Morrow
CTO/Evangelist, New Frontiers
Cisco Systems Inc
Monique Morrow is the CTO New Frontiers Engineering
Monique has a track record of co-innovating with customers, that has transcended the globe from North America, Europe and Asia
Specialties:...
Show the rest

Nita Patel
Systems & Software Engineering Dir
L-3 Warrior Systems
Nita Patel, P.E., is a Systems and Software Engineering Director at L-3 Warrior Systems.
Nita was recognized as the 2014 L-3 Engineer of the Year for outstanding achievement as the Technical Le...
Show the rest
Details
Access
Film Badge, Interactive Badge, Gold Badge, Platinum Badge
Format