Measuring the Mobile Experience: UX Analytics
Friday, March 11
3:45PM - 5:45PM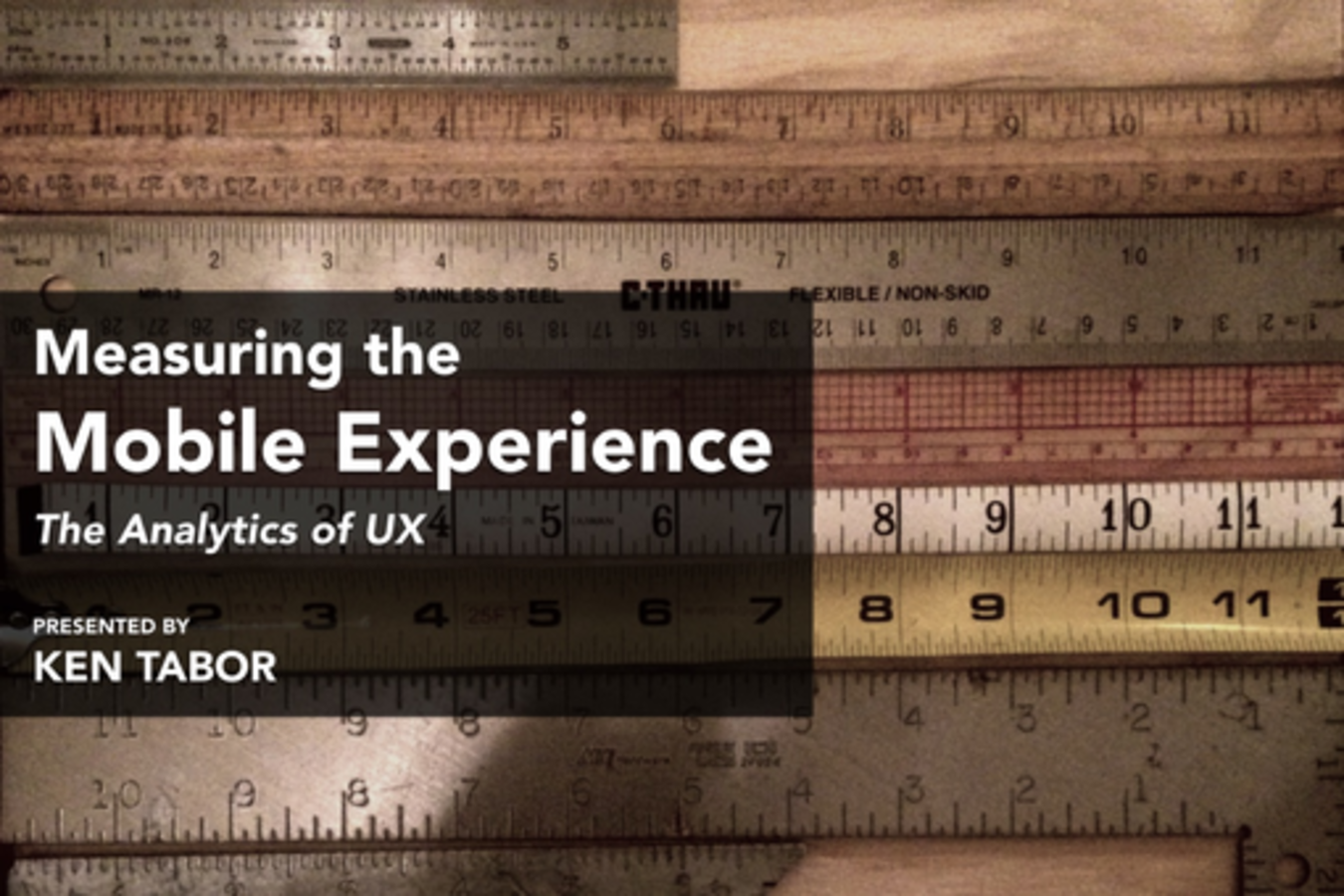 Prerequisites: actively building websites with HTML, JavaScript, and browser dev tools.
What to Bring: your laptop, a curious mind, a Google Analytics login, and the Chrome browser.
Let's move past obsolete vanity metrics like page hits and visit counts.
Use analytics to find out exactly how your users interact with your website and hybrid apps. In this session you'll master concrete tactics that help you practice the Lean UX ideal of build, measure, and learn.
Record touch-points on your UI with JavaScript to track what buttons, options, and selections your users make. Use this in your single-page web apps to report feature use, operating system versions, and hardware capabilities.
RSVP
Presenters

Ken Tabor
Principle Prod Engineer
Sabre
I wake up to learn, solve interesting problems, and share. My current emphasis is on mobile, JavaScript, HTML, CSS, UX, analytics, tooling, Node, Ruby on Rails, games, coffee, and cupcakes. I'm a s...
Show the rest
Details
Access
Interactive Badge, Gold Badge, Platinum Badge
Format