Podcasts Grown Up: Community and Monetization
Friday, March 11
3:45PM - 4:45PM
In 2016, podcasters are building mini-empires. Popular hosts generate millions of downloads per month & find creative ways to monetize their shows. Podcasters are transforming the audio industry, growing authentic and meaningful relationships with their listeners like never seen before.
Podcasting hasn't yet eclipsed radio as the preferred audio medium, but with a future of internet-connected cars and rising global smartphone adoption rate, radio is going to disappear. And the podcasters will be king & queens of audio.
Podcast hosts speak directly into their listeners' earbuds, car speakers, or on computers at work - forming an intimate bond that is unparalleled in any other medium.
Presenters
Jaime Tardy
Founder
Eventual Millionaire
Jaime is successful podcaster, business coach and speaker who helps entrepreneurs to achieve their goals. She is the Founder of EventualMillionaire.com which features a new millionaire interview ea...
Show the rest

Kerri Hoffman
COO
PRX Public Radio Exchange
Kerri Hoffman is the Chief Operating Officer for PRX, a company that's shaping the future of public media content, talent and technology. PRX is a leading creator and distributor, connecting audio ...
Show the rest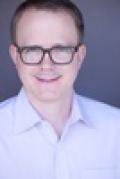 Ryan Williams
Founder
Influencer Economy
Ryan Williams is an entrepreneur, writer, podcast host and former stand-up comedian. He is the Founder of Influencer Economy; a consulting group that helps brands and entrepreneurs develop and scal...
Show the rest
Tom Merritt
Host/Producer/Founder
Daily Tech News Show
Details
Access
Interactive Badge, Gold Badge, Platinum Badge
Format