Tuesday, March 15
12:05AM - 12:40AM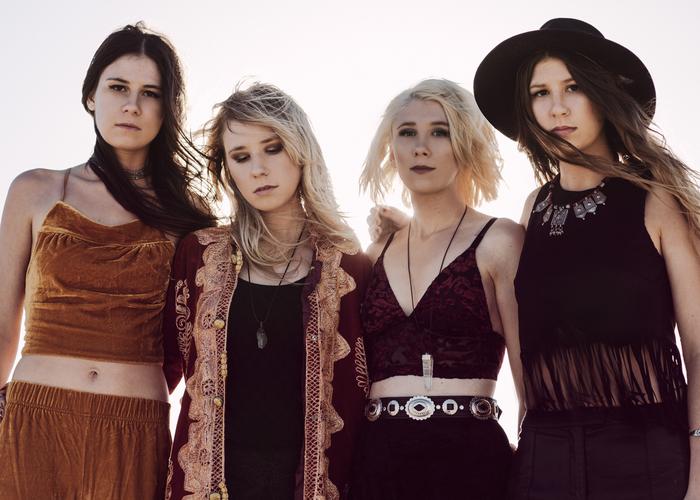 It all started in a shed.
 More specifically, it started in a shed on a family hobby farm in a tiny rural township in Victoria, Australia.
The four Findlay sisters, who'd go on to become the earthen psych-rock opal that is Stonefield, had been granted their wish of a drum kit by their parents, whose Zappa, Hendrix and Zeppelin records had long been the shared soundtrack of the household. Amy – the oldest Findlay, though at that time just 15 – took a particular shine to the kit and soon began lessons, her practice sessions echoing out across the family's acreage. It wasn't long, however, before her sisters were drawn back into the shelter as, one by one, they found their own instruments to wrangle with. Hannah, then 13, started on guitar. Sarah, 12, took on the keyboard. Holly, just seven years old, listened in on her sisters practicing and, perhaps hearing that something was missing, asked her father for a bass.
Stonefiel...
Show the rest
Details
Access
Music Badge, Film Badge, Interactive Badge, Gold Badge, Platinum Badge, Music Festival Wristband, Artist Wristband
Genre
From
Macedon Ranges, VIC, AUSTRALIA
Online
Tags