Presented by: Fat Wreck Chords
Thursday, March 17
11:30PM - 12:10AM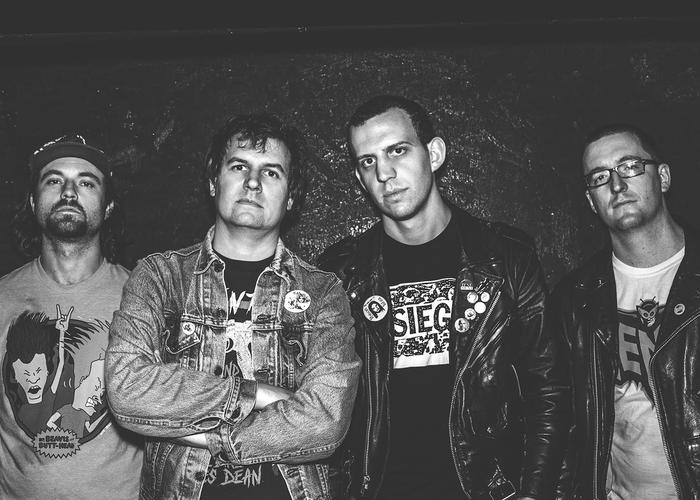 Listen to Left in the Middle
"I'm already over-caffeinated and mentally straining," begins Night Birds vocalist Brian Gorsegner, as he prepares to discuss his band's third album and Fat Wreck Chords debut, Mutiny At Muscle Beach. It's really the perfect way to describe that record—the 12-song, 25-minute LP is an ADD-addled, surf-influenced, punk-rock adventure through Gorsegner & Co.'s experiences dealing with the rampant assholery they encounter in their day-to-day lives in suburban New Jersey and the surrounding areas.
"I work in customer service, which is what fuels the majority of my hatred and my need for punk rock," the 31-year-old singer explains. "The people I deal with on a daily basis completely destroy any hope I had for humanity. But it's good; everybody needs fuel for their creativity."
While there might not be any songs on Mutiny At Muscle Beach about specific customer-service experiences ("We had a set of lyrics for 'Lapsed Catholics N...
Show the rest
Details
Access
Music Badge, Platinum Badge, Music Festival Wristband, Artist Wristband
Genre