Heavy Metal Parking Lot: 30th Anniversary Screening
Saturday, March 12
9:00PM - 9:16PM
Synopsis
Rock Out With Your Doc Out: 
10th Anniversary screening DARKON with  
30th Anniversary screening HEAVY METAL PARKING LOT
Opening night of free outdoor film series at the Long Center Terrace 
Doors at 8PM 
Screening at 9PM
In the summer of 1986, filmmakers Jeff Krulik and John Heyn, armed with a portable video camera and microphone, wandered onto the parking lot of a Judas Priest concert in Maryland and recorded interviews with rowdy metalheads. VHS tapes were dubbed and passed around over the years, slowly building a worldwide cult following. A bootleg copy became a band-viewing favorite on Nirvana's tour bus; Dave Grohl later said "...it's basically Rock 'n' Roll 101." It has spawned several sequels, along with an official DVD release and a reality TV series. In 30 years, it's grown from an obscure underground documentary into a definitive cultural touchstone embraced by music and film fans worldwide.
The Barton Hills Choir will perform Judas Priest's 'You've Got Another Thing Coming' with heavy metal/hard rock living legend Jason McMaster aka Pastor McMaster from the Church of Disaster!
*Event subject to cancellation due to weather.  Please check SXSW.com for all updates.  

Section: Special Events
Country: United States
Language: English
Year: 1986
Runtime: 16min
Credits
Director: John Heyn, Jeff Krulik
Producer: Jeff Krulik, John Heyn
Cinematographer: John Heyn, Jeff Krulik
Editor: John Heyn
Director Bio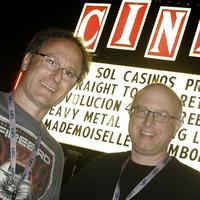 Jeff Krulik and John Heyn have collaborated as filmmakers for over 30 years. In 1986, they wandered onto a concert parking lot and left with an underground film treasure. Based in Washington, DC, they've created an oeuvre of offbeat rock n' roll documentaries, beginning with HEAVY METAL PARKING LOT to the more recent LED ZEPPELIN PLAYED HERE.
Contact
Distributor: Jeff Krulik
Public Film Contact
Jeff Krulik & John Heyn
Heavy Metal Parking Lot
heavymetalparkinglot@yahoo.com
(202) 744-7492
Publicity Contact
Jeff Krulik
jeff@jeffkrulik.com
Still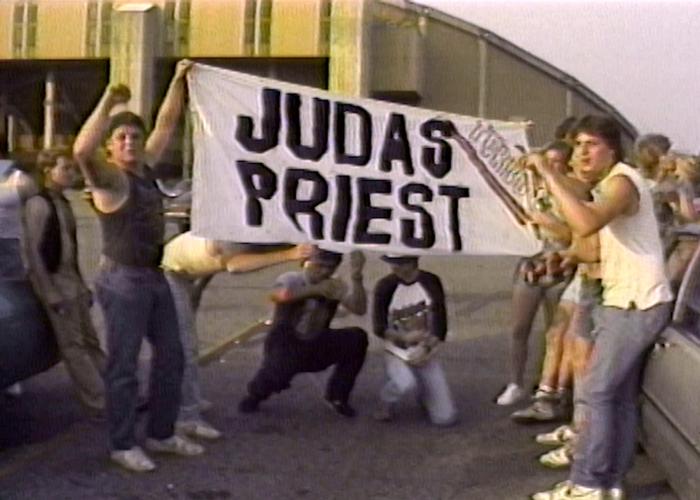 Details
Access
Music Badge, Film Badge, Interactive Badge, Gold Badge, Platinum Badge, Music Festival Wristband, Film Festival Wristband, Artist Wristband, Guest Pass
Format
Twitter
Tags