Saturday, March 12
3:00PM - 4:40PM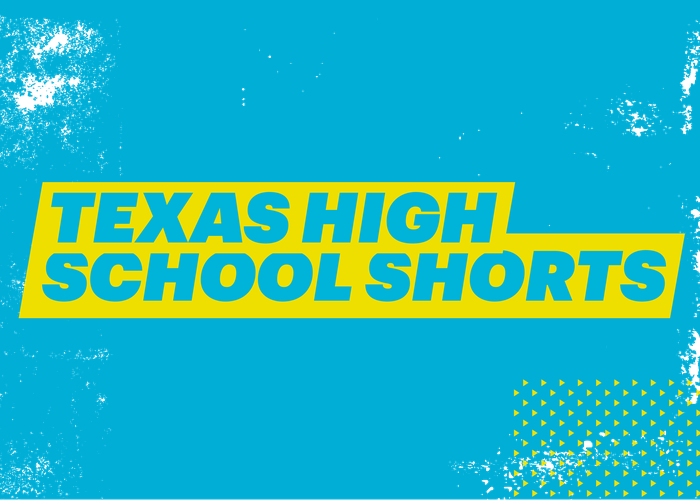 Synopsis
Director: Ben Root, Alex Treviño, Alex Treviño
Archer Hadley is a senior at Austin High School who notices an issue that many people take for granted, there are no automatic doors at his school. Archer has cerebral palsy and has been in a wheelchair since he was a child because of his disability, so the school not having automatic doors makes it harder for him to move around and be independent. So instead of complaining about it, like most teenagers, Archer decides to take matters into his own hands.
Director: Remy Dunagan
After several long nights without sleep an insomniac teenager starts to see things. When her nightmares come to life she's sent on a chase to find out what her subconscious wants from her.
Director: Isabelle Hodge
Maeve Fey, a fairy, just wants to have fun. Unfortunately, her idea of fun is to cause Alice, a human girl, heartache. Maeve's antics cause trouble, but even she cannot predict the outcome.
Director: Alexia Salingaros
OF GODS AND BELLS follows the journey of a young student and a mother as they both keep their heritage alive by practicing classical Indian dance.
Director: Alexia Salingaros
LADY OF PAINT CREEK explores the concept of conformity in a fictional period setting. A young woman, drawn to literature and imagination, clashes against the mindless rituals of her peers. She is then outcast from their society and must suffer for it.
Director: Gilbert Giles-Sosa
DoubleDve is the truth. A Sudanese refugee coming straight out of the Gulfton neighborhoods in Houston, Texas, he carries on his city's tradition of DJ Screw's "build-your-own-sound" beatmaking, Bun B's trill lyrical dexterity, and Scarface's raw, emotional storytelling. Since the sixth grade, DoubleDve has been rewriting history with his pen. Charged up to make a change, DoubleDve recognizes that the radio isn't playing the revolutionary rap that has spoken truth to power. And he has made it his mission to write and fight to get the mic back so that he can speak for his people. This documentary/music video introduces the world to this talented artist.
Director: Devan Prabhakar, Matthew Theilman, Matthew Theilman
There is a boy who is trying to write a big history paper. It is a very important paper and is due the next day. However, he has not even started it yet. The boy suffers from a severe case of ADD. Throughout the night, different things continuously distract him. Things, such as a friend sending him a Face Time call, distract him. At one point, he decides to try and find some coffee in order to help him stay awake and focused. However, it is no use. Other things, such as Facebook, Twitter, and YouTube begin to distract him as well. His mind is discernibly represented as his worst enemy, and he is unable to defeat it. DISTRACTIONS is a film that every high school student will understand and
Director: August Graue, Devan Prabhakar, Devan Prabhakar
Two artists paint a beautiful Dallas landscape with varying styles and produce juxtaposing paintings which, illustrate the duality of art.
Director: Evan O'Brien
A tortured boy has recurring nightmares of a trauma that he cannot overcome alone. He turns to KATHAROS, a dream therapist who probes the boy's mind. When the boy is instructed to exact revenge on his enemy, he begins to question the authenticity of his memories; and the meaning of the boy's dreams are revealed.
Director: Ian Chapoy
Built on sound clips from Portal 2 and the melody from Bruno Mars's "The Lazy Song," YouTube user mymapagainstyourcash's THE AMBITION SONG is interpreted with kinetic typography.
Director: Jonah Goldberg
A girl is put through a series of trials in order to join a group of survivors in the post apocalypse. Upon passing her tests she is named not only a member, but the new leader.
Director: Kriti Narayanan
A group of women have sinister plans for an abusive father and his daughter.
Director: Cole Forson, Cameron Bossalini, Dirk Czarnecki, Jason Davis, Arhum Khan, Garrett Stoler, Cameron Bossalini, Dirk Czarnecki, Jason Davis, Arhum Khan, Garrett Stoler
Hey, you ever heard of one of them thought experiments?
Director: Arhum Khan
BADI' AL ZAMAN is a story about a musician's experiences that go into constructing his art, and with all the success and glory, he can't help but think you never really feel him, because you don't hear his words, you watch them.
Director: Geoffrey S. Glenn
Upon waking up one morning, a man's reality is questioned when he sees his wife had disappeared into thin air. On his trek to finding her, the man's memories become lost and his search for his wife turns to a search for what's real.
Director: Jonathan Schuette
While getting ready to attend a funeral, a teenage boy hits multiple emotional walls that almost tear him apart. If it were not for his father's advice, he would not have made it out the door.
Director: Jesse Scholz
On a routine stake out, a detective's partner is killed by a criminal on the run. The detective tries to hunt down this murderer based on glimpses of him that he saw, the gun he was carrying for example, but all of his attempts are futile. One day while sitting on a park bench the two come face to face once again. No matter what brought them together, be it fate, coincidence, or just sheer luck, the detective is determined to bring this murderer to justice; and the murderer is determined to do whatever it takes to escape it.
Director: Autumn Grounds, Andrew Fleming, Andrew Fleming
HELLO is about a man named Lawrence Kelly. Lawrence blames himself for the death of his brother and feels as though he deserves death as well. When he goes for a walk to figure out what he is going to do and how he is going to do it, he meets a girl. Eden unknowingly changes his life forever. Although he never sees her again, 40 years later he writes a letter to thank her for single-handedly saving his life.
Director: Zoe Allen
People drink their coffee in two different coffee shops as a crazy lady makes her own.
Director: Delaney Alexander
A Dragasaur wants a big nut in a tree, but cant seem to reach it. He tries many different ways to get it but fails multiple times until he gets help by a little character. After refusing the help of the little character, he realizes that he cant get it alone and allows the little character to help. All the while, creating a new friendship.
Director: Max Wilson
Eric is working late on an animation project that is soon due, and his computer is making work all the more difficult. His patience already running thin, he decides he wants a drink from the mug next to him...which happens to be inefficiently far out of reach. Too lazy to get up out of his chair, he uses different strategies to try and reach this mug, which all fail. At last he bangs his head on the desk in despair, and his coworker, just past the mug, takes off his headphones and realizes Eric was reaching for the mug. He tells Eric that this mug was his, and Eric's mug is on the other side of his toppling books, closer, but just out of reach.
Director: Adam Weider
They 1v1 irl.
Director: Jared DeDonato
Langham Creek High School film student Jared DeDonato directs his first documentary with four friends who share three bonds – they all have Autism, they all have been hurt by others, and they want everyone to know how it feels.
Director: Francisco Alvarez, Linda Robledo, Linda Robledo
The young man awakens, rising from his bed and deciding to drink, before choosing to write down a thought, and throwing it away. Hours pass, and he wakes up having slept off the effects. However, he chooses to get more liquor and leaves the room. He returns and sits on the bed, drinking, and looking at a frame of him and his girlfriend. He then gets up to grab an ashy shirt from the drawers. The next day, he places a razor a blade inside the bottle he is playing with. He then looks at his arm and pours the liquor all over himself. It is now night, and the young man has cut wrists, with the room a mess, before looking at the frame again, crying, and burning the room, with him in it.

Section: Short Film Program
Year: 2015
Runtime: 100min
Still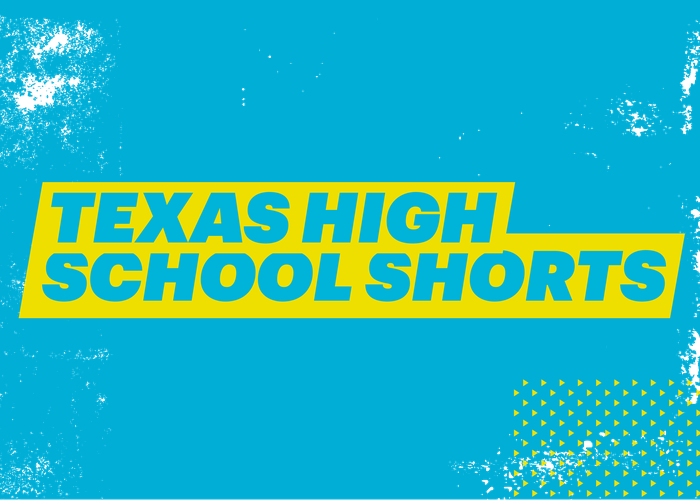 Details
Access
Film Badge, Gold Badge, Platinum Badge, Film Festival Wristband
Format