Friday, March 11
6:30PM - 8:01PM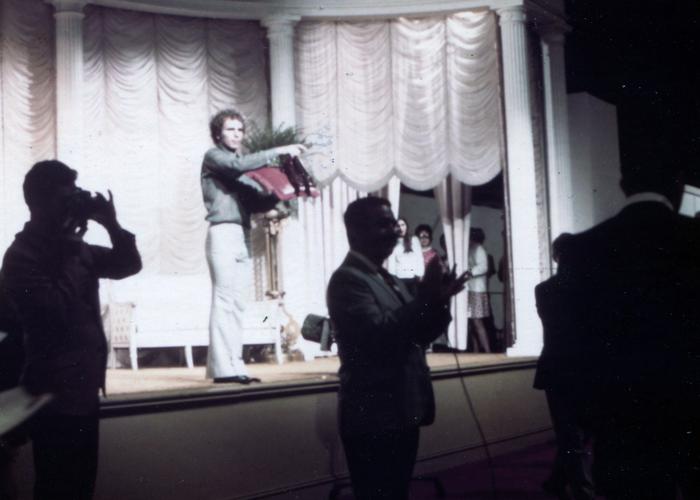 Synopsis
THE SLIPPERS pulls back the Wizard's curtain on the unbelievable story and cultural impact of Dorothy's Ruby Slippers from The Wizard of Oz. 
Through first-hand accounts and archival interviews, THE SLIPPERS will detail the life of the Ruby Slippers after their sale at the famed 1970 MGM auction. Discovered by costumer Kent Warner, it is unclear how many pairs were found and how many pairs exist. That mystery has only helped to propel the shoes to the forefront of the Hollywood memorabilia market.
They have been bought, stolen, and coveted by many. They are considered the most important piece of Hollywood memorabilia and the catalyst for the creation of Hollywood memorabilia collecting.

Section: Documentary Spotlight
Premiere Status: World Premiere
Country: Canada
Language: English
Year: 2016
Runtime: 91min
Credits
Director: Morgan White
Executive Producer: Andrea Gorfolova
Producer: Morgan White, Rhys Thomas
Screenwriter: Derek Lajeunesse, Morgan White
Cinematographer: Kuba Psuty, Bartek Stojkowski, Mike Rilstone Jr.
Editor: Derek Lajeunesse
Music: Brigitte Dajczer
Principal Cast: Rhys Thomas, Michael Shaw, Todd Fisher, Glenn Brown, Laura Woolley, John Fricke, John Henson, Debbie Reynolds, Marc Wannamaker, Anthony Landini
Director Bio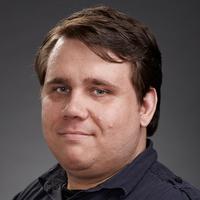 A cinephile practically since birth, Morgan White grew up on a steady dose of all things Hollywood. THE SLIPPERS marks his second foray in to documentary filmmaking, his first being THE REP, a film about a group of three film fans opening a repertory cinema in today's dying landscape of independent movie theatres.
Contact
Distributor: Tricon Films & Television
Sales Agent: Karthiga Ratnasabapathy
Public Film Contact
Morgan White
Tricon Films & Television
white_morgan@rogers.com
(647) 802-4323
Publicity Contact
Kara MacLean
kara@touchwoodpr.com
Still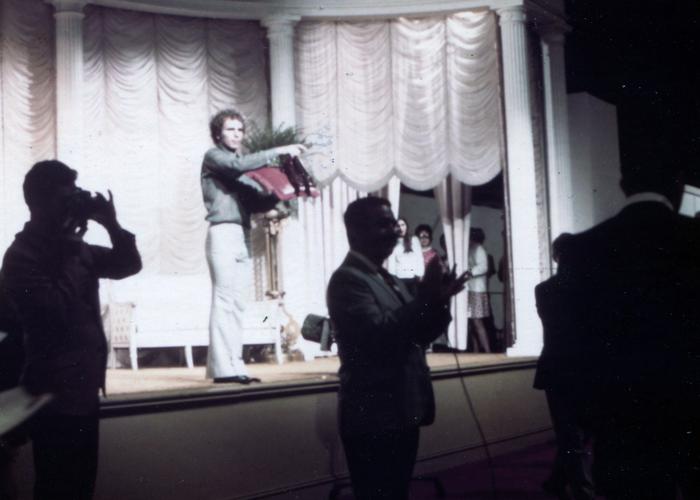 Details
Access
Film Badge, Gold Badge, Platinum Badge, Film Festival Wristband
Format
Twitter