Sunday, March 13
6:30PM - 7:51PM
Vimeo Theater
500 Ceasar Chavez, entrance at Ceasar Chavez and Red River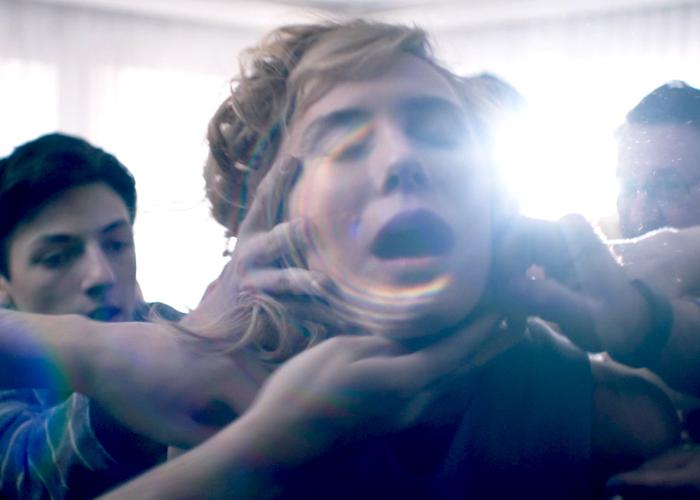 Synopsis
A man and his grandmother hide out from an ominous broadcast. The Grim Reaper hosts a TV show. The formerly incarcerated recount and reinterpret their first days of freedom. A suburban mom's life is upturned by the beast growing inside of her. And a high school gym teacher runs drills from inside a volcano. What happens when five of independent film's most adventurous filmmakers join together to literally adapt each other's dreams for the screen? Featuring new works by Lily Baldwin, Frances Bodomo, Daniel Patrick Carbone, Josephine Decker, and Lauren Wolkstein, COLLECTIVE: UNCONSCIOUS will transport you to a place in-between sleep and consciousness. Welcome to our dream state.

Section: Narrative Feature Competition
Premiere Status: World Premiere
Country: United States
Language: English
Year: 2015
Runtime: 81min
Credits
Director: collective:unconscious (Lily Baldwin, Frances Bodomo, Daniel Patrick Carbone, Josephine Decker, Lauren Wolkstein)
Executive Producer: Dan Schoenbrun, David Chan, Kim Taylor Coleman, EAMS Productions
Producer: Daniel Patrick Carbone, Chanelle Elaine, Kara Elverson, Andrew Houchens, Elizabeth Rao, Dan Schoenbrun, Zachary Shedd, Valerie Steinberg, Laurie Thomas
Screenwriter: Jamal Batts, Lily Baldwin, Frances Bodomo, Daniel Patrick Carbone, Mariama Diallo, Lauren Wolkstein, Dan Schoenbrun (Concept By)
Cinematographer: Nick Bentgen, Chananun Chotrungroj, Zachary Galler, Dagmar Weaver-Madsen, H. Paul Moon
Editor: Lily Baldwin, Josephine Decker, Colin Elliott, Vanessa McDonnell, Nick Paley, Christopher Radcliff, Lauren Wolkstein
Production Designer: Soojin Chang, Charlotte Royer, Paul Tate dePoo III, Mar Urrestarazu, Timothy Whidbee
Sound Designer: Paolo Armao, Eli Cohn, Christopher Foster, Timothy Korn, Jay Nierenberg
Music: Mark degli Antoni, Timothy Korn, Dale Lazar, Roger Paul Mason, Brian McOmber, David Osit
Principal Cast: Frank Mosley, Will Blomker, Lily Baldwin, Tonya Pinkins, Daniel Ryan, Ryan Cassata, Sanda Weigl, MJ Frank, Michael Dempsey, Jamal Batts
Director Bio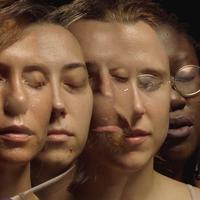 COLLECTIVE: UNCONSCIOUS is a five-person supergroup of acclaimed independent filmmakers working at the intersection between narrative and surrealism. They have been supported by places like Sundance, SXSW, Berlin, Tribeca, and IFP, and have been praised by The NY Times, The New Yorker, Indiewire, and Filmmaker Magazine.
Contact
Public Film Contact
Dan Schoenbrun
schoenbd@gmail.com
Publicity Contact
Dan Schoenbrun
schoenbd@gmail.com
Still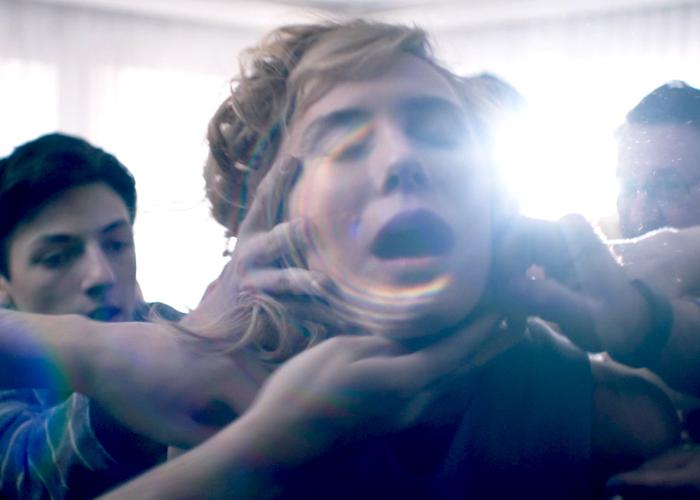 Details
Access
Film Badge, Gold Badge, Platinum Badge, Film Festival Wristband
Format