truTV presents Those Who Can't with The Grawlix
Sunday, March 13
10:00PM - 11:30PM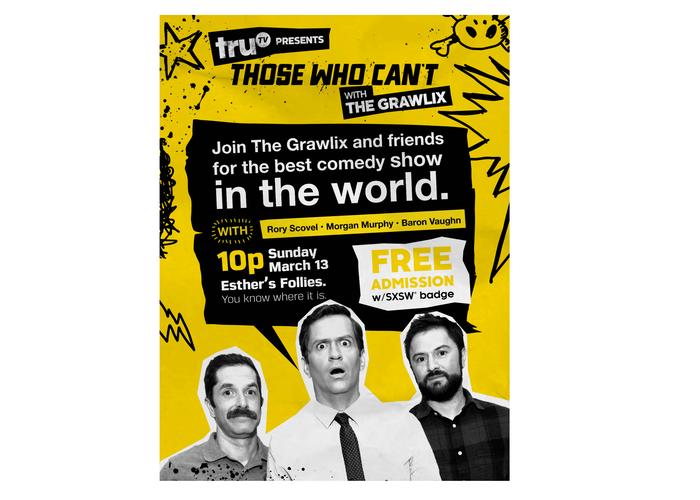 Last year, The Grawlix were one of the funniest under-the-radar comedy groups coming out of Denver's exploding comedy scene. This year, they return to SXSW as stars and creators of the truTV comedy Those Who Can't. Acclaimed comics Adam Cayton-Holland, Andrew Orvedahl, and Ben Roy are The Grawlix, a Denver-based live comedy show.
Incorporating standup, video, sketch comedy (plus the occasional good-natured bickering), the show also features appearances the group's funniest pals, including Rory Scovel (aka Principal Quinn from Those Who Can't).

www.trutv.com/thosewhocant
Those Who Can't airs Thursdays at 10:30/9:30c.
Presenters
Details
Access
Film Badge, Interactive Badge, Gold Badge, Platinum Badge
Genre