Saturday, March 12
8:00PM - 9:30PM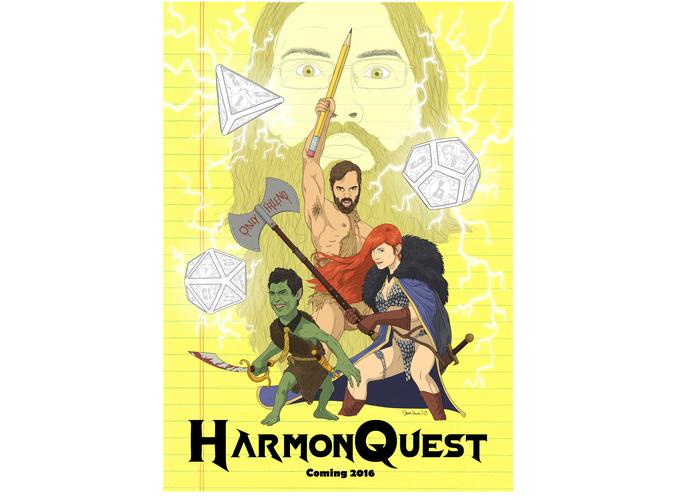 Live gaming show (and forthcoming animated series from Seeso) HarmonQuest explores the world of fantasy roleplaying with Community creator Dan Harmon. Inspired in part by his wildly popular weekly D&D sessions at LA's Nerdmelt theater, HarmonQuest features co-host Jeff B Davis, resident Dungeon Master Spencer Crittenden, and producer Erin McGathy, who help guide comics and crowds on a hilarious journey that's fun for serious players and novices alike.
Presenters

Dan Harmon
Creator of beloved TV series Community and animated hit Rick and Morty, Dan Harmon is a beloved figure in the comedy, gaming and podcasting worlds; his most recent project, Seeso's HarmonQuest, ble...
Show the rest

Erin McGathy
Comedian and podcast host Erin McGathy is a regular performer at the UCB Theatre and former Comptroller of Harmontown; she's a producer and cast member on the show's animated spinoff, Seeso origina...
Show the rest

Jeff B Davis
Comedian Jeff B. Davis is an alumni of the Groundlings and a former recurring cast member on Whose Line Is It Anyway? He frequently appeared in pilots for Dan Harmon's Channel 101, and on the Super...
Show the rest

Spencer Crittenden
Spencer Crittenden is an indispensable part of the Harmontown universe, serving as the game's resident Dungeonmaster. He was a subject of the 2014 documentary, Harmontown, that followed a cross-country tour with the show and its cast.

Thomas Middleditch
Actor
HBO
Comedian and star of HBO's Silicon Valley, Thomas Middleditch is a regular performer at the UCB Theatre and with the Improvised Shakespeare Company. He's has roles in The Wolf of Wall Street and Th...
Show the rest
Details
Access
Film Badge, Interactive Badge, Gold Badge, Platinum Badge
Genre