Who Charted?: Bajillion Dollar Propertie$ Edition (Podcast Recording)
Saturday, March 12
6:00PM - 7:30PM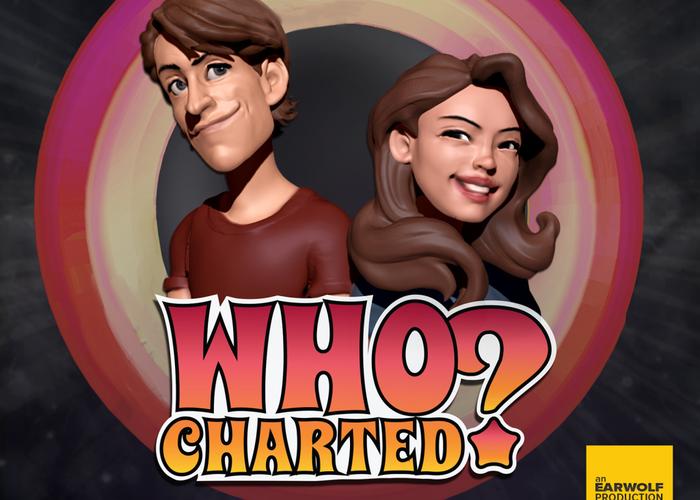 Join Kulap Vilaysack, Howard Kremer, and a lineup of stars from Seeso's original comedy series Bajillion Dollar Propertie$ -- including Paul F. Tompkins and producer Scott Aukerman -- for this very special SXSW edition of Who Charted?
It wouldn't be WC without the week's hottest charts, so Kuku and Howie will be kicking things off by counting them down with Paul and Scott.
Plus, enjoy an exclusive musical performance from the one and only Dragonboy Suede!
And, closing out the show, the Bajillion Dollar Propertie$ cast (Drew Tarver, Mandell Maughan, Ryan Gaul, Tawny Newsome, Paul F. Tompkins) takes the stage to perform an improvised set inspired by stories from Scott Aukerman.
Presented by NBC's Seeso.
Presenters

Drew Tarver
Drew Tarver is one of UCB LA's top performers, an acclaimed improviser and a member of the prolific sketch group Big Grande. Tarver stars in Seeso original series Bajillion Dollar Propertie$ and ha...
Show the rest

Howard Kremer
Howard Kremer is a standup and actor who launched his career as a writer and star on MTV's Austin Stories. As his rap alter-ego Dragon Boy Suede, Kremer has performed on Jimmy Kimmel Live and Comed...
Show the rest

Kulap Vilaysack
Kulap Vilaysack co-hosts the podcast Who Charted? with Howard Kremer, and frequently appears at the Upright Citizens Brigade Theatre. She can be also seen on on The Office, Parks and Recreation, an...
Show the rest

Mandell Maughan
An alumni of Second City and The Upright Citizens Brigade, Mandell Maughan can be seen on Sean Saves The World, The Millers, House of Lies and Undateable, and as one of the stars of Seeso's Bajillion Dollar Propertie$.

Paul F Tompkins
Actor and comedian Paul F. Tompkins is a man of wide-ranging talents and credits; a standup who has released several acclaimed albums, Tompkins is also a skilled improviser who hosts the Spontanean...
Show the rest

Ryan Gaul
Ryan Gaul is an alumni of the Groundlings Theater known for his roles on House of Lies, Modern Family, and It's Always Sunny in Philadelphia; currently, e co-stars on Seeso's original series, Bajillion Dollar Propertie$.

Scott Aukerman
Scott Aukerman is an Emmy-nominated writer and co-creator of the Comedy Bang! Bang! podcast and IFC series. A writer for Mr. Show and the recent reboot W/ Bob and David, Aukerman is also the creato...
Show the rest

Tawny Newsome
Tawny Newsome has been a regular performer at the Second City and with acclaimed casts including Chicago's Shakespeare Theater. She recently recorded her debut solo album, and can be seen co-starri...
Show the rest
Details
Access
Film Badge, Interactive Badge, Gold Badge, Platinum Badge
Genre