What It Really Takes to Win in Business
Saturday, March 14
3:30PM - 4:30PM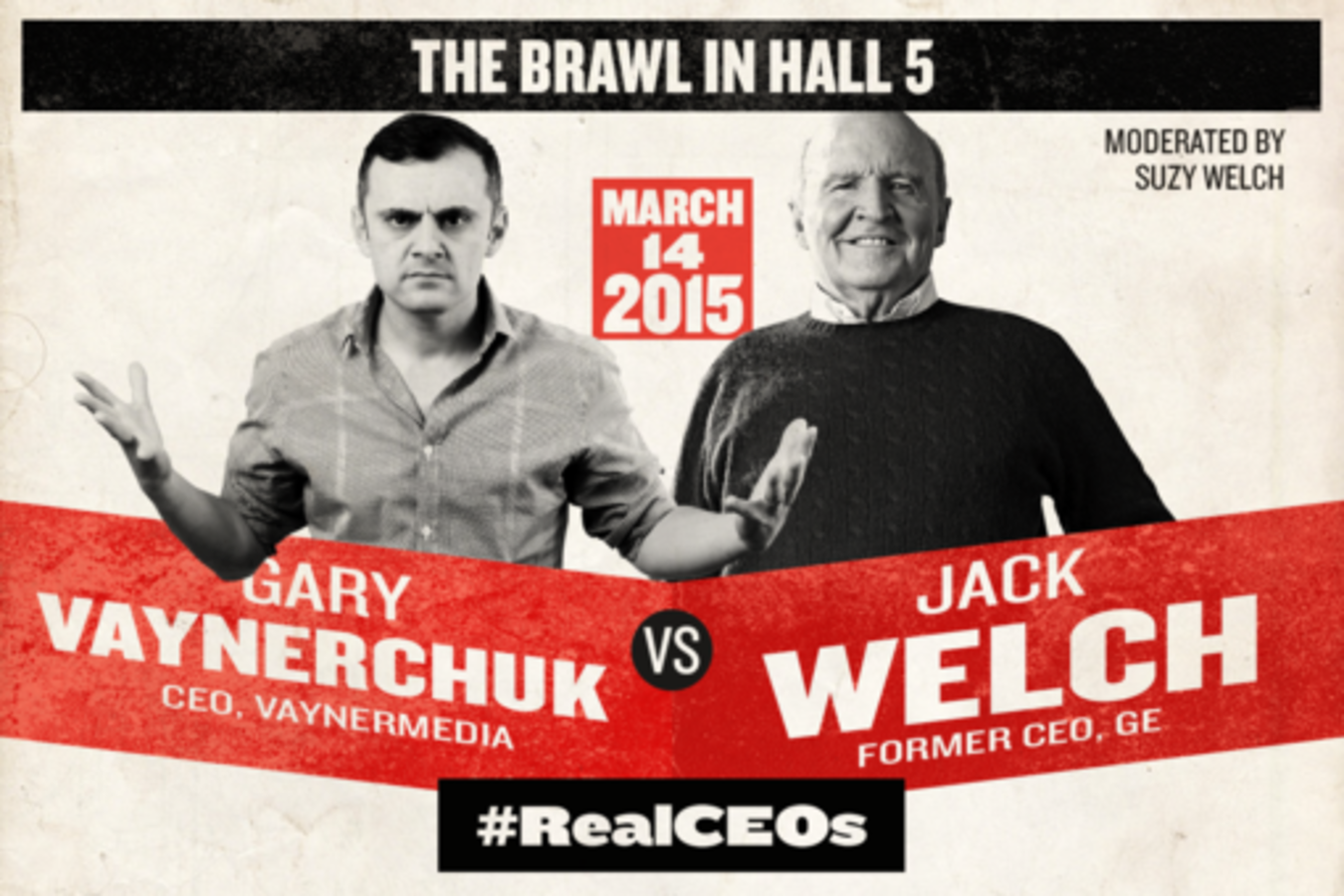 To win in business, you need to fight. Catch two business heavyweights in a no-holds-barred Q&A session featuring legendary business leader and former GE CEO Jack Welch and rogue entrepreneur and venture capitalist Gary Vaynerchuk.
Learn to do battle in today's ever-evolving business landscape: Each with his own take-no-prisoners approach, Jack and Gary will tell you how to level up, whether you're launching a new venture, trying to scale an existing company, seeking to decimate your competitors, or want to break barriers and reject the status quo in your own career.
Get your toughest questions ready for two wayfarers known for ditching the script in everything they've done.
Moderated by business leader Suzy Welch (and co-author with Jack of "The Real-Life MBA: Your No-BS Guide to Winning the Game, Building a Team, and Growing Your Career"), #JackAndGary will field questions from the audience, as well as from their millions-strong fan communities across social media.
Presenters

Gary Vaynerchuk
CEO
VaynerMedia
Gary Vaynerchuk is a storytelling entrepreneur, video blogger, self-trained social media expert, and a best-selling author. Recognizing the importance of e-commerce in 1997, Gary launched Winelibra...
Show the rest

Jack Welch
Exec Chairman
The Jack Welch Management Institute
Legendary management expert, businessman and best-selling author Jack Welch has established himself as the one of the nation's most successful and respected business leaders of our generation. Sinc...
Show the rest

Suzy Welch
Author
Best-selling author, popular television commentator and noted business journalist Suzy Welch is the author of the New York Times bestseller 10-10-10: A Life Transforming Idea. The book, which prese...
Show the rest
Details
Access
Interactive Badge, Gold Badge, Platinum Badge
Theme
Startup Village and Business