Saturday, March 14
12:30PM - 1:30PM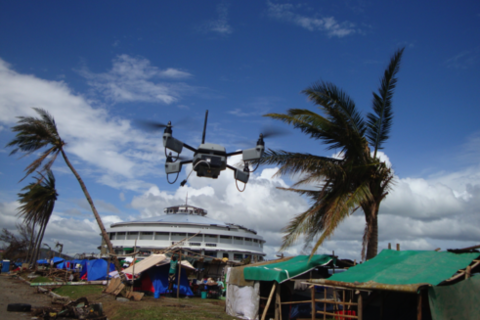 UAVs, or drones, have the potential to be important components of disaster relief. Their use in responding to crises is still in its infancy but increasing with each disaster. UAVs have the potential to find missing persons, take imagery for situational awareness and to potentially even deliver aid. This cannot be done without consideration of the ethical dimension. The panel will discuss how UAVs are being used today and where we think they will be capable of in the future. How can this be approached safely and where is UAV use appropriate?
The Humanitarian UAV Network brings together international humanitarian and UAV communities and supports the responsible growth of UAV use in humanitarian response. We do this by supporting a global volunteer network of professional, civilian and responsible hobbyist UAV pilots who facilitate information sharing, coordination and operational safety in support of a broad range of humanitarian efforts.
Presenters
Andrew Schroeder
Global Dir, Research & Analysis
Direct Relief International
As Direct Relief's head of research and analysis, Dr. Schroeder leads an array of tech-driven initiatives to improve the efficiency, effectiveness, and precision of disaster prep and humanitarian ...
Show the rest
Christopher Fabian
Sr Advisor on Innovation to the Exec Dir
UNICEF
Christopher Fabian (@unickf) co-created and has co-lead UNICEF's
Innovation Unit in New York since 2007.
Working with UNICEF's 135 country offices, the Innovation Unit's
research and developme...
Show the rest
Kate Chapman
Exec Dir
Humanitarian OpenStreetMap Team
Kate Chapman is Executive Director at the Humanitarian OpenStreetMap Team (HOT). HOT applies the principles of open source and open data sharing to improve the welfare of the communities where HOT ...
Show the rest
Patrick Meier
Dir of Social Innovation
QCRI & UAViators