Uncertainty: Predictive Analytics in Health Care
Monday, March 16
5:00PM - 6:00PM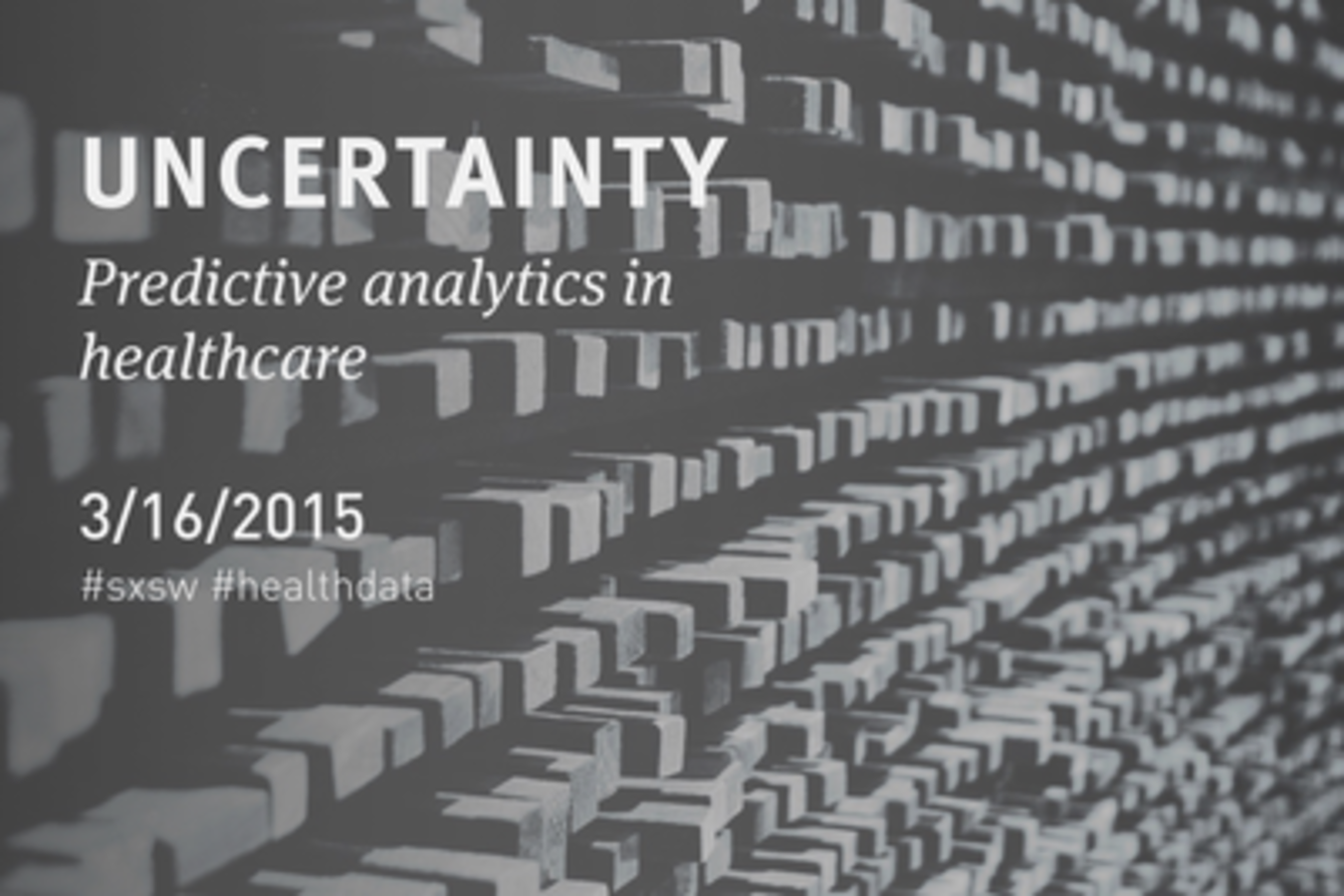 Following an era where many believed that personalized medicine would be our future, it has become clear that our health is not so deterministic. Taking advantage of growing sets of healthcare data, new entrants are building predictive models in an attempt to influence the behavior of not only patients, but also to change how physicians make diagnosis and treatment decisions. Capitalizing on this trend, venture funding for digital health companies using predictive analytics has grown at more than 50% per year for the last four years, totaling over $2B. KQED digital health editor Christina Farr will moderate a discussion examining the potential of predictive analytics in healthcare with Nick Crocker of MyFitnessPal, Priyanka Agarwal of UCSF, and Malay Gandhi of Rock Health.
Presenters
Christina Farr
Digital Health Editor
KQED
Christina Farr is the Editor and Host of SF based NPR station KQED's Future of You, a new digital health site. Prior to KQED, she worked for Reuters reporting on digital health and Apple. Before R...
Show the rest
Malay Gandhi
Managing Dir
Rock Health
Nick Crocker
Prod Lead
MyFitnessPal
Nick Crocker is the founder of Sessions, a technology platform empowering people to lead healthier lives. In 2013, Sessions was acquired by MyFitnessPal. He was a 2012 Rock Health fellow in San Fra...
Show the rest
Priyanka Agarwal
Asst Clinical Professor
UCSF
Priyanka focuses on working with start-ups and early-stage companies at UCSF's newly-formed Center for Digital Health Innovation. She practices in the Division of Hospital Medicine at UCSF as an As...
Show the rest