Collaboration and the Open Newsroom
Monday, March 16
9:30AM - 10:30AM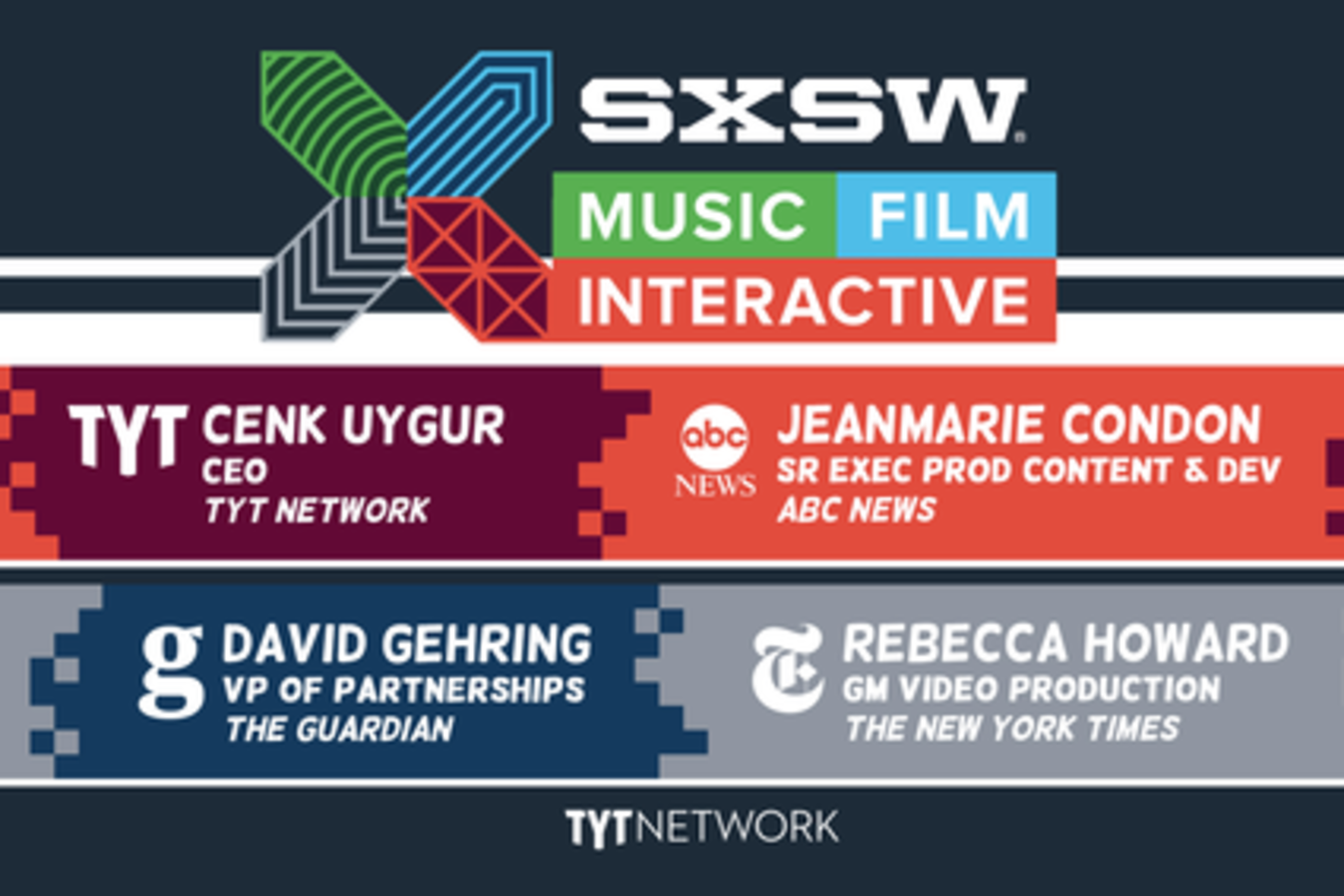 Technology has opened the doors for newsrooms. No longer can media cover all the most relevant news on their own. The expansion of content worth covering and the increased specialization among newsrooms has opened an opportunity for media companies to complement their core competencies by sharing, trading and working with companies of other specializations.
The challenges are working productively with collaborators and competitors, deciding which responsibilities are best completed by a third party, knowing when another news organization will benefit your viewers and readers and trusting contributions from outside vendors, among other topics.
Representatives from The New York Times, The Young Turks, ABC News, and The Guardian will discuss how the opening of the newsroom to new technology changes how they operate. Panel attendees will learn best practices for welcoming other organization into their newsrooms and collaborating with other media.
Presenters
Cenk Uygur
CEO
The Young Turks
Cenk is the founder and CEO of The Young Turks, LLC, and the host of the flagship show, The Young Turks, a daily 2-hour show on YouTube. He also hosted The Young Turks with Cenk Uygur, which aired ...
Show the rest
David Gehring
VP of Partnerships
The Guardian
Jeanmarie Condon
Sr Exec Prod, Content & Dev
ABC News
Jeanmarie Condon is the Senior Executive Producer of Content and Development for ABC news. Jeanmarie develops a range of special projects and series for broadcast, digital and cable, focusing on aw...
Show the rest
Rebecca Howard
GM
The New York Times
Details
Access
Interactive Badge, Gold Badge, Platinum Badge
Theme
Content and Distribution
Tags