Biometrics and Identity: Beyond Wearable
Sunday, March 15
9:30AM - 10:30AM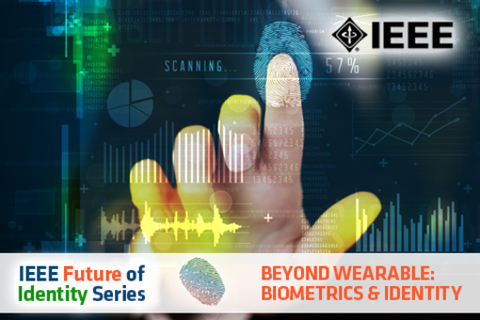 From mobile devices to wearable gear, the increasingly ergonomic, small, lightweight, body conscious, attachable, controllable and comfortable devices we use are becoming physical extensions of ourselves. From phone to fitbit, as we become more dependent on these devices, our comfort level with the capture and use of our intimate personal data increases. However, will we become comfortable using our biometric and genomic data to digitally unlock our every day lives -- from car to communications, home security to banking, healthcare to services? We are moving beyond wearables, to an age where products like biyo, which connects physical payment to a scan of the unique veins in the human palm, are becoming present market realities. What are the implications of using personal biometric data as the virtual keys that unlock our very real lives? How should we feel about using such sensitive, personal data as a means of self-identification? Part of the IEEE Future Identity Series.
Presenters
Heather Schlegel
Futurist/Social Scientist
The Purple Tornado
Heather Schlegel is a professional social scientist studying trends to help people perceive and capitalize change. Schlegel started in Silicon Valley in 1996 and helped build and launch over 50 Int...
Show the rest
John C Havens
Founder
The H(app)athon Project
John C. Havens is the Founder of The H(app)athon Project, a non-profit Foundation, 'Connecting Happiness to Action' via the use of values-based, interactive technology. He is the author of Hacking...
Show the rest
Leslie Saxon
Exec Dir/Founder
USC Center For Body Computing
Dr. Leslie Saxon is the Chief of Cardiovascular Medicine at the University of Southern California Keck School of Medicine. She specializes in the diagnosis and treatment of cardiac arrhythmias and ...
Show the rest
Details
Access
Interactive Badge, Gold Badge, Platinum Badge
Tags