Identities of Things Group: Paving the Way for IoT
Tuesday, March 17
9:30AM - 10:30AM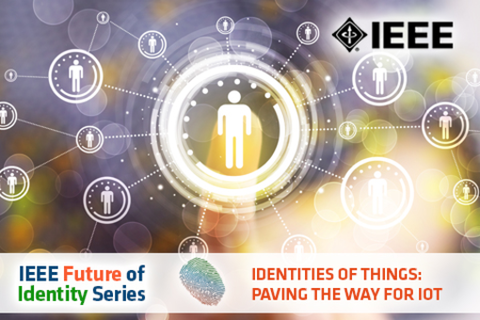 ATTENTION: This session requires advance signup to attend. For Online Schedule: Please utilize the RSVP link below the description to reserve your seat. For SXSW GO App: Use the RSVP 'Find a Timeslot' link. You must have a SXSW Interactive, Gold, or Platinum badge to attend, and, you must have an activated SXsocial account (social.sxsw.com) to reserve a seat. If you have any issues with signing up, please email support@sxsw.com. VERY IMPORTANT: Because of the limited space, we recommend you arrive at least 15 minutes prior to the published start time of this session. If you have not checked in at the room you RSVPed for at least five minutes prior to the session start time, you may lose your seat to an attendee in the waiting list line.
There's a ton of promise in "smart everything." However, the convergence of technology and sheer proliferation of data gathered by sensors, cameras and other networked devices make the road...
Show the rest
RSVP
This event has ended, RSVP is no longer available.
Presenters
Eve Maler
VP Innovation & Emerging Technology
ForgeRock
Eve Maler is a former analyst for Gartner who now drives innovation for the ForgeRock Open Identity Stack. She defines strategic product direction and oversees ForgeRock involvement in industry sta...
Show the rest
Ingo Friese
Research & Dev Engineer/Project Mgr
Deutsche Telekom AG
Ingo has over 10 years of experience in the telecommunication industry. Now at Deutsche Telekom Laboratories, Ingo is working on identity and next generation telecommunication technology. He remain...
Show the rest

Joni Brennan
Exec Dir Kantara Initiative
IEEE
Joni has over a decade of service to the IEEE Standards Association (SA) and Industry Standards and Technology Organization (IEEE-ISTO) as a Senior Program Manager .Kantara Initiative Executive Dir...
Show the rest
Shraddha Chaplot
Machinegineer
Cisco