Saturday, March 14
12:00PM - 8:00PM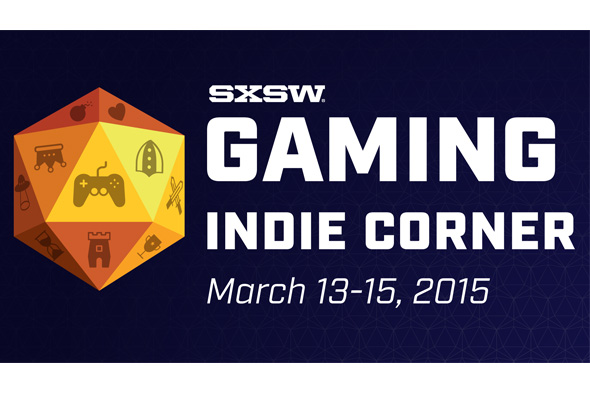 The Indie Corner is your chance to not only play but vote on indie games. Challenge yourself to play all of the greatest indie titles of the year and vote on the one you think should win the 2015 SXSW Gamer's Voice Award!
Titles on display this year include:
Apotheon - Alientrap Games
Armikrog - Pencil Test Studios
Assault Android Cactus - Witch Beam
Cadence - Made With Monster Love
Children of Morta - Dead Mage
Chroma Squad - Behold Studios
Darkest Dungeon - Red Hook Studios
Extreme Exorcism - Golden Ruby Games
Gemini - Echostone Games
Grow - CriKeT Games LLC
Hyper Light Drifter - Heart Machine
Ice-Bound - Down to the Wire
Keep Talking and Nobody Explodes - Steel Crate Games Inc.
Lurking - DigiPen Institute of Technology Singapore
Narcosis - Honor Code Inc.
Noct - c3sk
Nom Nom Galaxy - Q-Games
Nova-111 - Funktronic Labs
Push Me Pull You - House House
ROCKETSROCKETSROCKETS - Radial Games Corp.
Salt and ...
Show the rest