Wednesday, March 18
10:00PM - 10:40PM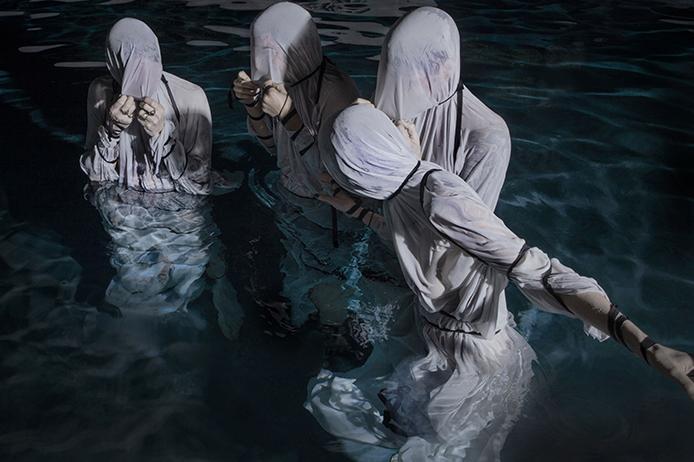 "I'm dreaming you," the Voice whispers in the dark.
This is the sound of a star exploding. Its heart bursts outward in fire and energy. This is the sound of creation, birthed naked-raw and shrieking.
This is the song of a world split wide by bestial mouths.
These words gather in about you like a shroud, encasing you in cold certainty.
Vision and voice, ecstasy and agony — a breaking crescendo of majesty painted in embracing limbs and whip-sharp fractals of hair. The aura of these aurals speaks a language hewn from the language of vigilant systems caught forever in a whirl of suffering. These are not cries of victims, however, but of strength. The faces you see moving about in flashes of white light enrapture the mind with the words they spit upon reality's stage. They stalk like sentries, mighty in their agony. The echoes of their edicts rebound across the psyche long after; not nightmares, but the jagged stain...
Show the rest
Details
Access
Music Badge, Platinum Badge, Music Festival Wristband, Artist Wristband
Genre