Alan Lomax at 100: A Centennial Retrospective
Saturday, March 21
12:30PM - 1:30PM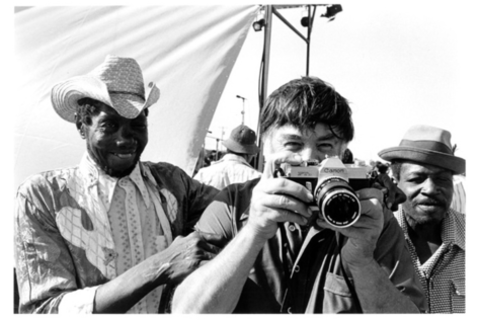 2015 marks the centennial of the birth of Alan Lomax, America's foremost folklorist of the 20th century. This panel will survey his work documenting, preserving, and promoting traditional music and culture from 1933 to 1991, both in America and around the world; explore the technological, media, cultural, and social influences of that work; and discuss contemporary - and future - outlets and applications, and the ongoing importance, of Alan Lomax's collections.
Presenters
MODERATOR
Nathan Salsburg
Curator
Alan Lomax Archive
Nathan Salsburg is a guitarist, producer, archivist and Grammy-nominated writer in Louisville, Kentucky. Since 2000 Salsburg has worked for the Alan Lomax Archive, for which he works in the capacit...
Show the rest
Todd Harvey
Folklife Specialist, Reference
American Folklife Center/Library Of Congress
Don Fleming
Exec Dir
Alan Lomax Archive
Don Fleming is Executive Director of ACE and the Alan Lomax Archive. He supervises all ACE preservation, publication, dissemination and repatriation projects. Don developed a proactive system of lo...
Show the rest
Betsy Peterson
Dir
American Folklife Center/Library Of Congress
Details
Access
Music Badge, Platinum Badge, Artist Wristband
Tags