How to Build 3 Michelin Star Restaurants + Make a Doc
Sunday, March 15
5:00PM - 6:00PM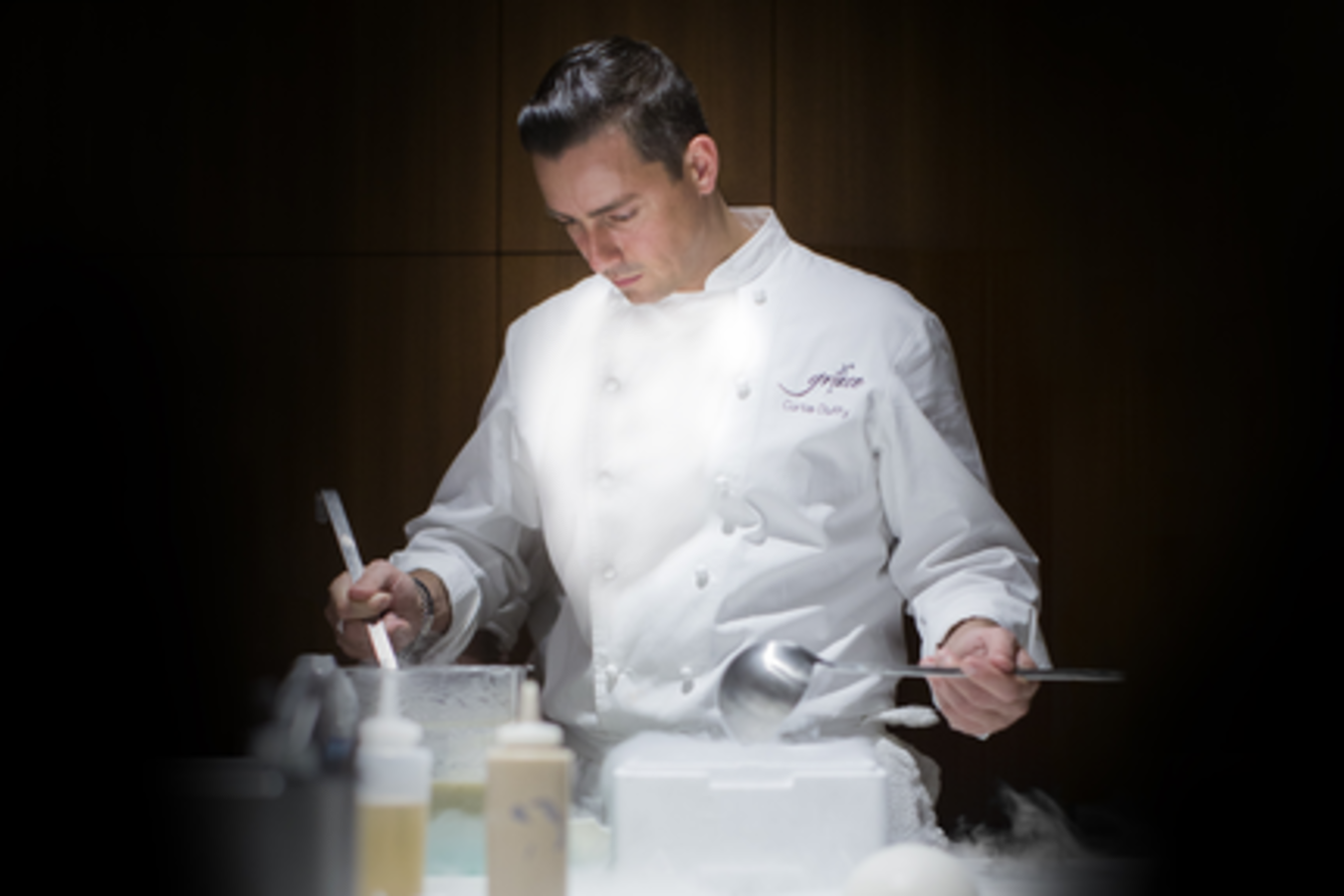 Chicago restaurateurs Curtis Duffy and Michael Muser ran a Michelin-starred restaurant in a shoebox kitchen with just five cooks. Filmmakers Kevin Pang and Mark Helenowski made a feature-length film with two Canon DSLR cameras and practically no budget. They'll discuss the entrepreneurship required, the triumphs and woes of their mutual journeys, and how they collaborated on the documentary "For Grace," premiering at SXSW 2015.
Presenters
Curtis Duffy
Chef
Grace Restaurant
Born and raised in Columbus, Ohio, Curtis Duffy knew at a young age that he had a passion for cooking. After completing culinary school, he relocated to Chicago to pursue a career in fine dining at...
Show the rest
Kevin Pang
Dir
Chicago Tribune/For Grace Film
Mark Helenowski
Filmmaker
For Grace Film LLC
Mark Helenowski is a Chicago-based filmmaker. His first feature 'For Grace' will have its World Premiere at the 2015 SXSW Film Festival.
Michael Muser
GM
Grace Restaurant
Originally from Chicago, Michael Muser moved to California at a young age. While studying at California State University - Chico, Muser worked in restaurants to support himself and took the opportu...
Show the rest
Details
Access
Interactive Badge, Gold Badge, Platinum Badge
Theme
Food and Experiential Dining
Tags